This archived news story is available only for your personal, non-commercial use. Information in the story may be outdated or superseded by additional information. Reading or replaying the story in its archived form does not constitute a republication of the story.
SALT LAKE CITY -- It's been 14 years since Utah State was last in a bowl game, how much has the world changed since then?
Most players on this team were in elementary school. Most players on the 1997 team are now entrenched in their careers. The last bowl game was the Humanitarian Bowl loss to Cincinnati. Now there is the Famous Idaho Potato Bowl against Ohio.
Here is a quick look at the then, 1997 and now, 2011.
On the Field:
Then: The Aggies were in the Big West conference and were coached by John L. Smith in his third year of coaching. Gary Andersen was in his first year coaching at Southern Utah.
Matt Sauk was the quarterback for their bowl game. Chuckie Keeton wasn't in school yet, not even pre-school.
The Aggies split time at running back between DeMario Brown and Melvin Blue, with a combined 19 touchdowns and 1,712 yards rushing. Robert Turbin turned eight earlier in the month.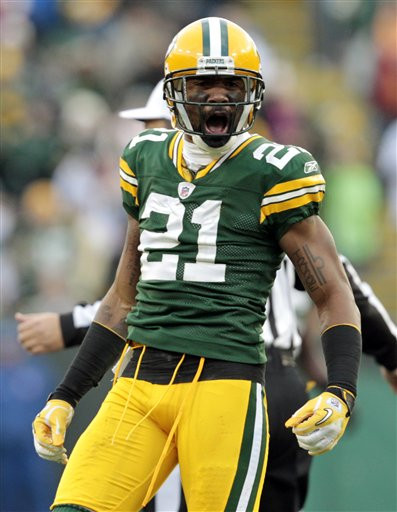 There were only 20 bowl games in 1997-98. There was no BCS and Florida beat Florida State in a rematch of two rivals, who played two weeks earlier, which became a de facto national championship.
Michigan defensive back Charles Woodson won the Heisman Trophy.
Now: The Big West conference doesn't play football anymore, they have a conference, but non-football sports. John L. Smith was recently hired at Weber State. Gary Andersen is in his third year as head coach at Utah State.
Matt Sauk is now the offensive coordinator for the Utah Blaze in the AFL. Chuckie Keeton started for Aggies before an injury and has since been the backup to Adam Kennedy.
Brown played a season in the NFL Europe, he and Blue have both moved on with life. Turbin is a junior that has an option to go pro next season, while splitting time with Kerwynn Williams. If Turbin stays he could break the USU career rushing record held by Brown.
There are 35 bowl games. The BCS put together the top two teams, LSU and Alabama. This will be a rematch of a game from a few weeks earlier. This game will be for the national championship.
Baylor quarterback Robert Griffin III won the Heisman Trophy.
Science and Entertainment:
Then: The Packers beat the Patriots in Superbowl XXXI earlier that year.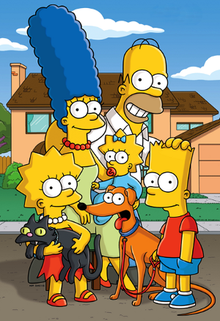 Tiger Woods becomes youngest Masters winner at age 21.
The Simpsons aired their 167th show on Feb. 9, making it the longest airing animated show on television. Beavis and Butthead have their last show on MTV. Controversial television show South Park debuts on Comedy Central.
Final Fantasy VII, Gran Turismo, Grand Theft Auto and Fallout were released. The big game released was GoldenEye 007 for the Nintendo 64, one of the first mainstream first-person shooters.
The biggest singles of the year were: "I'll be Missing You" by Puff Daddy, Faith Evans and Sting, "Candle in the Wind '97" by Elton John, "Barbie Girl" by Aqua, "Don't Speak" by No Doubt and "Mmmbop" by Hanson.
Green Day released "Good Riddance (Time of your Life)," a soft song that is considered a risk to a punk band.
"Titanic" is released and sets box-office records in sales, going on to gross over a billion dollars. "Men in Black" was the third highest grossing movie. Ben Affleck and Matt Damon won an Oscar for "Good Will Hunting."
The first DVD was released in America. Netflix was created as a DVD rental company.
Phillippe Kahn sent the first picture message via cell phone. Camera mobile phones are first released.
There were 1 million websites.
Now:
The Packers and Patriots could be in a collision course for history to repeat. The Packers are undefeated and the Patriots are atop seed in the AFC.
Tiger Woods won his first tournament since 2009.
The Simpsons are now the longest airing television show and renewed for a 24th season that will put them over 500 episodes. Beavis and Butthead were put back on MTV earlier this year. South Park is in it's 15th season and is under contract to go to 20.
Final Fantasy is releasing XIII, Gran Turismo released V, Grand Theft Auto is working on GTA V and Fallout has a fourth release.
GoldenEye paved the way for FPS games including Call of Duty: Modern Warfare 3, which has sold over $1 billion in games.
Hanson released Shout it Out last year. They are the only band in the 1997 top singles to release a studio album.
Green Day is now a rock legend and has morphed from punk band to activists and is still releasing singles.
James Cameron broke his own record with the release of "Avatar" that has the new box office record. "Men in Black IV" just released first previews.
DVD is dying due to Blu-ray, which is slowly dying due to digital releases. Netflix now has over 20 million subscribers.
Cell-phones are now owned by over 4.6 billion subscribers. Camera phones are almost extinct with smart phones becoming more accessible.
As of last year there are 266,848,493 websites.
Politics and Prices:
Then: Bill Clinton entered his second term as President.
Princess Diana was killed in a car crash.
The cost of gas was $1.22 per gallon.
The Dow Jones went over 7,000 for the first time as America's economy booms.
The average movie ticket was $4.59
The average income was $37,006.
Now: Barack Obama is looking to start his campaign for his second term.
Diana's son, William recently wed Kate Middleton in a lavish wedding.
The average gas price is $3.28 a gallon.
The Dow Jones is just over 12,000, in an economic depression.
The average movie ticket is $7.94.
The average income is $46,326.
×
Related Stories