Estimated read time: 2-3 minutes
This archived news story is available only for your personal, non-commercial use. Information in the story may be outdated or superseded by additional information. Reading or replaying the story in its archived form does not constitute a republication of the story.
Ed Yeates ReportingNext week Utah's Health Department may lift its restrictions on who can or can't swim in public pools, but the issue of Crypto-sporidium is far from over.
It's been a long and infectious summer when it comes to the Crypto parasite.
Jodee Summers, an epidemiologist with the state health dept., said, "Whether it's been indoor or outdoor, whether it's been recreational facilities, or even hotel swimming pools, we've seen it appear everywhere."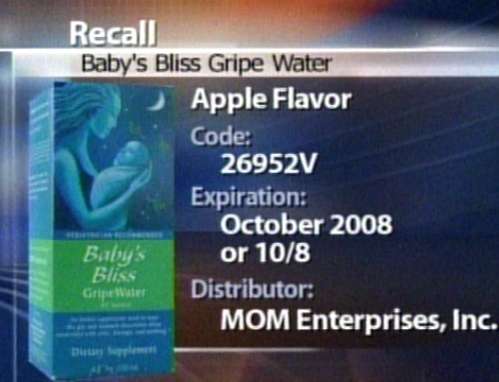 Now, the number of reported illnesses appears to be leveling off, enough perhaps to lift the swimming pool ban. But secondary infections are still a problem. Health watchdogs are asking families where one member may have been infected from swimming weeks ago to still practice extraordinary hygiene to curb the spread inside and outside their family circles.
Summers said, "You don't want to go swimming or even have your child in a daycare for two weeks after the symptoms go away."
Meanwhile, the FDA today ordered a recall of more than 17,000 bottles of a drink for babies because the water used in the product may be contaminated with crypto. The national recall affects Baby's Bliss Gripe Water, apple flavor, with the code 26952V and an expiration date of October, 2008 listed on the label as 10/8. The product is distributed by MOM Enterprises, Inc., out of San Rafael, California.
One of the problems with this product is it's sold over the internet.
Larry Lewis, with the state Dept. of Agriculture and Food, said, "There's a certain distance between the Internet consumer and the manufacturer when you're using the Web."
The safety net for gathering recalled food products is pretty standard when they're sold on grocery shelves. But on the internet?
"Cases like this one are raising questions within our agency about how do we protect the consumer regarding food safety when you're dealing with Internet sales," Lewis said.
For now, consumers should contact the Internet retailer where they purchased the Baby's Bliss product.
×
Related links
Most recent Utah stories