This archived news story is available only for your personal, non-commercial use. Information in the story may be outdated or superseded by additional information. Reading or replaying the story in its archived form does not constitute a republication of the story.

MILLCREEK — A drug deal gone bad may have led to the fatal shooting of a 35-year-old man in an apartment complex parking lot.

The body of Tommy Varner was found Sunday night in the parking lot of the Murray Ridge Apartments, [](<#map>440 E. 4100 South. Investigators believe Varner was shot to death.

>)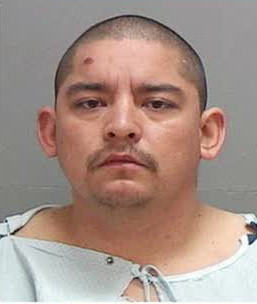 As detectives were investigating that crime scene, another man was dropped off by friends at Intermountain Medical Center with a gunshot wound to the arm. Late Monday, Unified police detectives placed the second man under arrest.
Peter Almanza, 27, of West Valley City, was arrested for investigation of murder, obstruction of justice and possession of a dangerous weapon by a restricted person. Police believe Varner and Almanza met in the parking lot to conduct a drug deal.
Varner got into the gold Lincoln Navigator that Almanza was driving, said Unified Police Lt. Justin Hoyal. An argument ensued between the two men inside the vehicle. Varner was fatally shot and Almanza was shot in the arm, he said.
When Almanza was interviewed by detectives at the hospital he initially did not give police any accurate information, according to a Salt Lake County Jail report. He then refused to tell them the whereabouts of his vehicle, the report stated.
Almanza has a minor criminal history in Utah, according to court records, filled with mainly traffic citations.
Varner, on the other hand, had an extensive criminal history. He was arrested in October when he led police on a high-speed chase in a BMW with his 8-year-old son in the car. During the chase, Varner attempted to hit a police car with his vehicle, according to court records. He was eventually stopped after police spiked his tires.
Varner has been in and out of prison since 1998, according to the Utah Department of Corrections, on burglary, theft and drug-related convictions.
In 2007, Varner was sentenced to up to five years at the Utah State Prison for a theft conviction, according to court records. In 2004, he was sentenced to one to 15 years at the prison on drug-related convictions. Varner was also sentenced to prison in 1998 for felony burglary, in 2000 for absconding and for drug distribution in 2001, according to court records.
----
Written by Pat Reavy with contributions from Shara Park and Randall Jeppesen.
×
Related Stories