Estimated read time: 2-3 minutes
This archived news story is available only for your personal, non-commercial use. Information in the story may be outdated or superseded by additional information. Reading or replaying the story in its archived form does not constitute a republication of the story.
Alex Cabrero reportingWe've learned the Logan teacher who faces sexual abuse charges has faced similar accusations in another school district.
Yesterday, we told you about Alan Willey, a teacher at Logan's Wilson Elementary school, who was charged with sexually abusing a boy there 12 years ago.
Logan Police told us more people claiming to be victims of Mr. Willey have called them today, but at this point, no other charges have been filed.
Even though the alleged abuse took place more than 10 years ago, experts in this field say waiting that long isn't uncommon.
Rick Rawlins is a case worker with Valley Mental Health, helping people who have been sexually abused.
Rick Rawlins, Valley Mental Health: "It's not just something that magically goes away."
He's not working the case involving Logan school teacher Alan Willey, but he's seen how victims, especially children, don't come forward right away.
Rick Rawlins, Valley Mental Health: "It's very common for people not to disclose sexual abuse for months or years."
It took 10 years for a former student of Mr. Willey's to come forward. But finally, that student felt it was time.
Rick Rawlins, Valley Mental Health: "I kind of think of it as the dirty room. They can shut the door and act like everything inside is clean, and everybody can walk by and you can act like it, but inside, it's still a mess and they know it."
And even though many parents are defending him...
"I stand by Mr. Willey."
He's been in trouble like this before.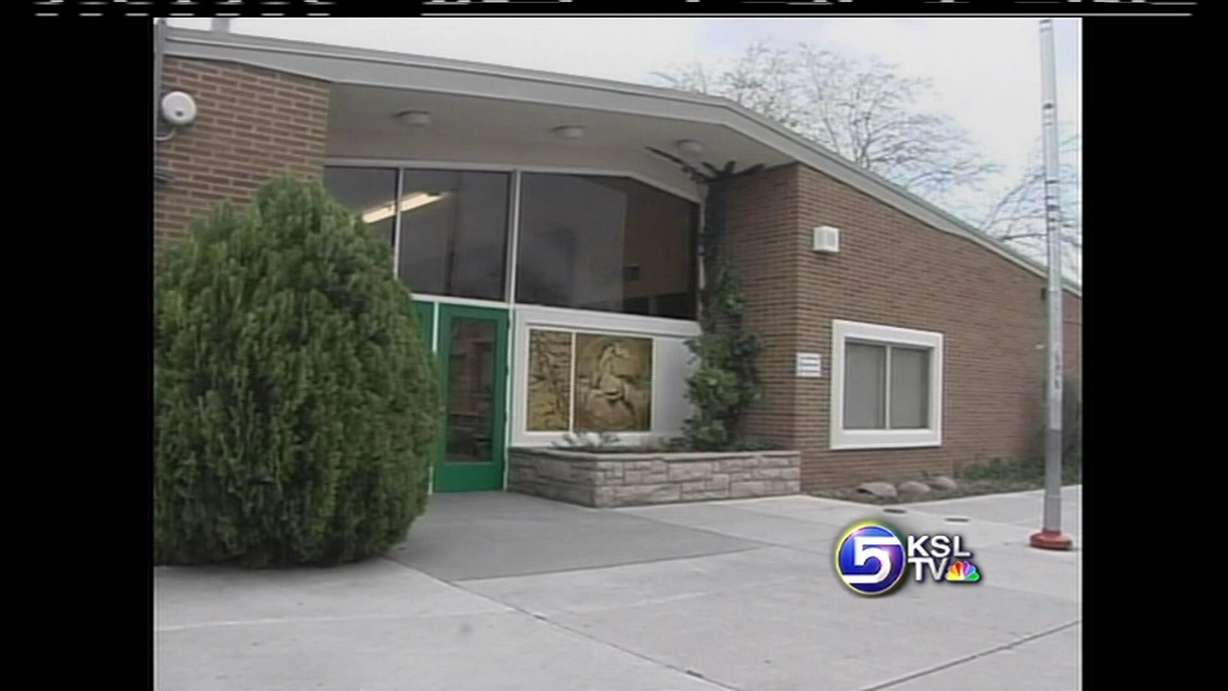 Prior to Logan, Willey taught at East Elementary School in St. George. In 1992, a parent filed a complaint against him in an incident with her son four years before, but it was dismissed in a letter saying:
...as a result of investigations by the Utah Professional Practices Advisory Commission into accusations against you, we do not find enough evidence to proceed with commission action on your certification.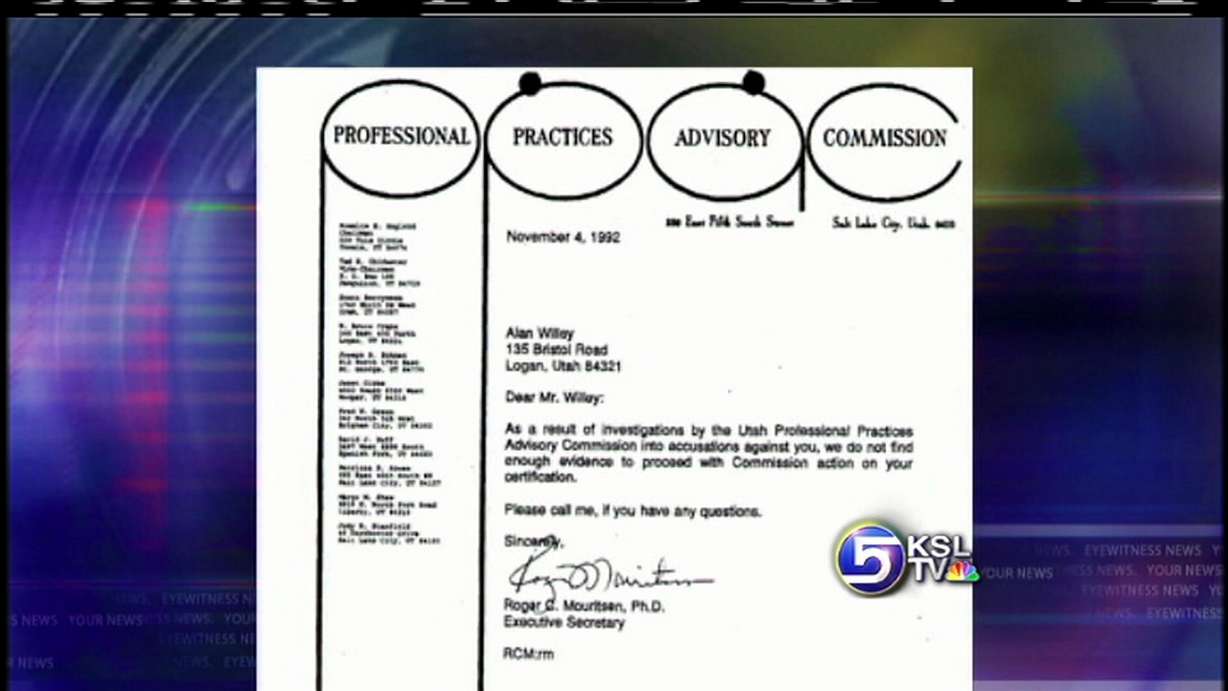 Sixteen years later, he's facing the same kind of trouble. Rawlins just hopes if there are more victims, they come forward.
Rick Rawlins, Valley Mental Health: "They need to get healing. They need to be able to know they don't have to go through it alone."
Disciplinary files on Willey from his time at the St. George school don't exist anymore, and his police records in St. George on the alleged incident there have been expunged.
×
Related links
Most recent Utah stories