Estimated read time: 2-3 minutes
This archived news story is available only for your personal, non-commercial use. Information in the story may be outdated or superseded by additional information. Reading or replaying the story in its archived form does not constitute a republication of the story.
**(AP Photo/Douglas C. Pizac, Pool)**Sam Penrod Reporting
The star witness for the Warren Jeffs defense took the witness stand in the final day of the trial against the polygamist leader. The last witness for the defense was Allen Steed, who was married to the girl in a so-called placement marriage in April of 2001.
Wednesday we learned that Allen Steed was never questioned by police until after prosecutors had charged Warren Jeffs for being an accomplice to the rape of Steed's wife. Steed still has not been charged with the rape. Prosecutors blame the rape on Jeffs for forcing the woman to submit to her husband.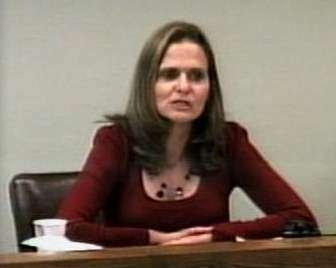 The defense rested its case Wednesday afternoon in this very high-profile trial. Over the last week, the jury has heard conflicting accounts of the story and beginning Friday will have to decide if Warren Jeffs is guilty.
Defense attorney Walter Bugden says, "He is anxious for the closing, just like all of us."
Steed testified, "I had to learn to love her, and I'm sure she had to learn to love me, and I'm sure it wasn't easy."
Steed called the marriage rough and rocky at first and admitted his wife was concerned about being married and resisted intimacy.
"In private she was very affectionate at times; in public she hardly wanted anything to do with me, it seemed like," he said.
Steed testified he never pushed his young bride into sex and said she finally initiated intimacy in the marriage.
But prosecutors took issue with his testimony, pushing him hard over why his recollection of the intimacy is the complete opposite of what his ex-wife testified to.
Prosecutors also called a rebuttal witness who seemed to offer an independent version to the jury. A mid-wife who treated the alleged victim in Canada after a late-term miscarriage, testified the woman confided in her that she was not ready to be a mother and had hid the pregnancy from her husband.
Jane Blackmore testified, "She told me that she had been coerced to getting married although she had made it clear several times to Warren Jeffs, her mother and her step-mother that she did not want to be married and was not ready to be married at that time."
Warren Jeffs did not take the stand in his own defense. The lawyers are taking Thursday to get ready for closing arguments. That will begin Friday morning, and the jury will have this case by Friday afternoon.
×
Related links
Most recent Utah stories