Estimated read time: 2-3 minutes
This archived news story is available only for your personal, non-commercial use. Information in the story may be outdated or superseded by additional information. Reading or replaying the story in its archived form does not constitute a republication of the story.
Ed Yeates Reporting Spyglass is a teeny, tiny camera that can make its way into areas of the body physicians have never directly been able to see before. And for a patient in the beginning stages of cancer, the diagnosis is rapid.
The tools physicians use are getting smaller and smaller every day, but tiny takes on a new definition now.
The camera is not much bigger than the thickness of a human hair. And the resolution is impeccable.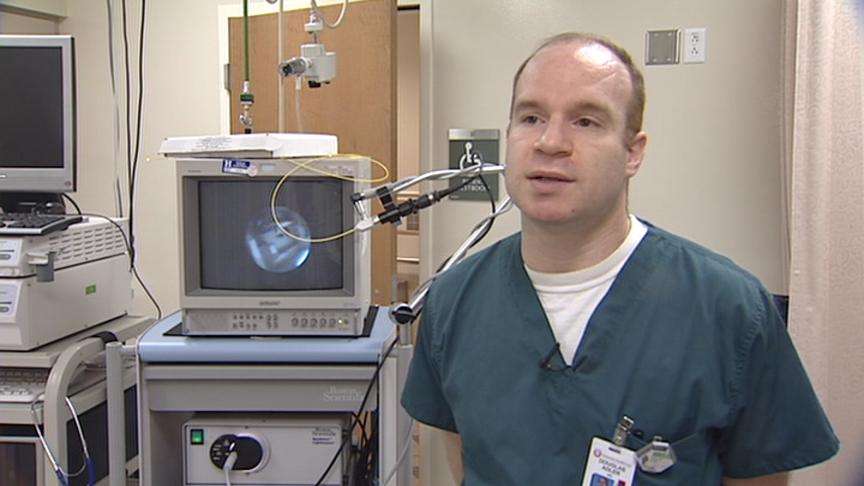 Physicians can see a lot of things with small cameras, but the view inside the bile duct is one physicians have never really had, until now.
The camera is threaded through an endoscope, down the throat to the upper part of the small intestine.
On the head of an even smaller fiber optic catheter it turns and makes its way into the bile duct.
In tight quarters of the bile duct, the 30- to 35-thousandths of an inch-wide camera sees all. "It gives, up to date, the best way to directly observe what's happening inside a patient's bile duct and target our biopsies to the exact area of greatest concern," explained Dr. Douglas Adler of the Huntsman Cancer Institute.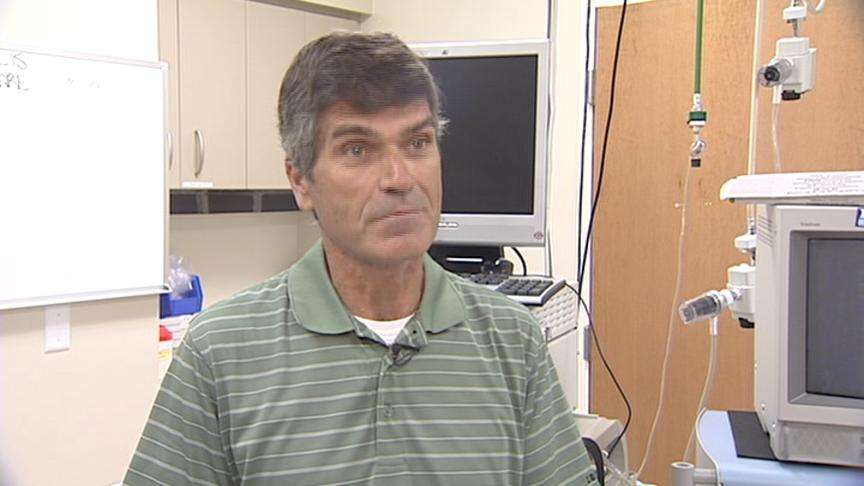 With concerns about cancer and a biopsy, that becomes critical. "In a game like this, if you're off by three or four millimeters, which doesn't sound like a lot, that's the difference between a biopsy of cancer and normal tissue," Alder said.
The camera pinpoints the tumor. Then tiny forceps weave up alongside to snip a small sample of tissue. "I believe it's the smallest in existence. The smallest biopsy forceps ever made, to the best of my knowledge," Alder said.
Stan Reece, a patient at the Huntsman Cancer Institute, thinks the camera is amazing. "To be able to come in in the morning and go out of here at noon, but to be at almost full strength towards the end of the day, is remarkable.
The tiny camera can also pinpoint gallstones and other obstructions for removal.
The Huntsman Cancer Institute is the first in Utah, and surrounding states, to get the spyglass and its partner forceps.
×
Most recent Utah stories