Estimated read time: 2-3 minutes
This archived news story is available only for your personal, non-commercial use. Information in the story may be outdated or superseded by additional information. Reading or replaying the story in its archived form does not constitute a republication of the story.
Whit Johnson Reporting One of the busiest intersections in Utah may soon become a little less congested. Today, UDOT opened up its state-of-the-art Continuous Flow Intersection at 3500 South and Bangerter Highway.
There could be some confusion because Utahns have never seen an intersection like this. You can see sometimes you'll face two signals before you can actually get through.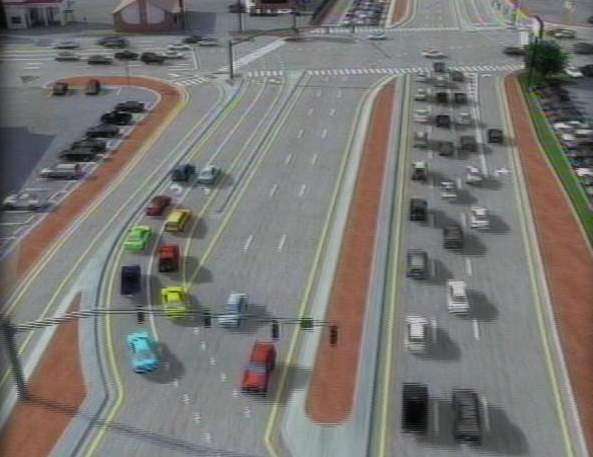 UDOT says it may take some getting used to, but it believes this intersection is the answer to a lot of traffic problems in the area.
It's an intersection with a reputation. Bangerter Highway at 3500 South sees about 100,000 cars per day. Ron Castro drives in the area often. He says, "[It's] backed up quite a ways, actually."
Robin Caldwell says, "[It's] horrible, and so is the construction. Always, these roads are always tore up."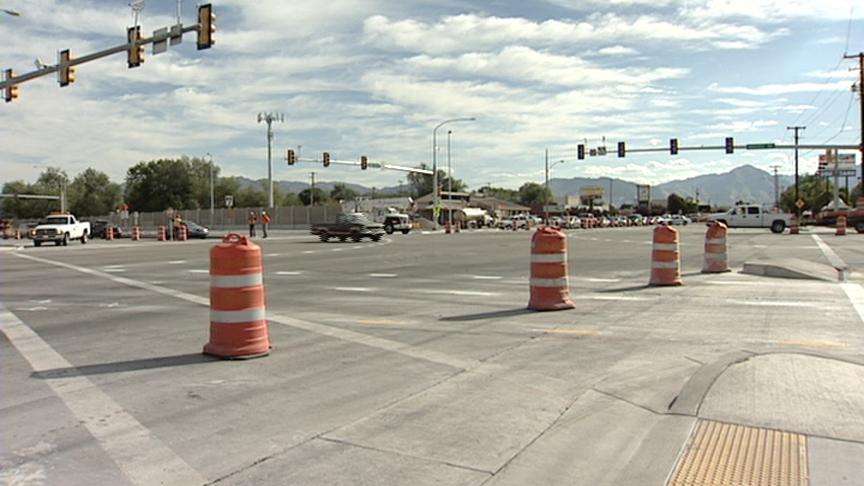 But the construction has come to an end, and the department of transportation believes this all-new intersection will provide some much-needed relief. Nile Easton, Utah Department of Transportation, says, "What it's going to mean, the bottom line, is people are going to have more green lights, especially those going east and west through this intersection."
It's called the Continuous Flow Intersection. It's the first of its kind in Utah. "This is one of those things we think we can do inexpensively that will have a big bang for the buck," Easton says.
But because it's so different, UDOT says it could cause some confusion. For example, when turning left off of Bangerter Highway, you'll enter the turn lane just like any other intersection, but when the left turn signal turns green, you'll drive across the oncoming lanes into a new lane on the far left side of the road.
Right-hand turns also are a little different. You won't need to stop, but you will need to yield for pedestrians.
The new look has some commuters concerned. Caldwell says, "We're used to just one light, so they'll probably just be focused on one light for a little bit."
But UDOT says it won't take long for people to figure it out, and most commuters are looking forward to the change. Castro says, "We'll take a look at it and we'll see. I'll let you know afterwards."
The new intersection was officially opened today, but UDOT workers will remain in the area for the next few days to make sure the signals and everything else are running smoothly.
For more information, go to the related links.
- - - - - -
×
Related links
Most recent Utah stories