This archived news story is available only for your personal, non-commercial use. Information in the story may be outdated or superseded by additional information. Reading or replaying the story in its archived form does not constitute a republication of the story.
SALT LAKE COUNTY — A Utah-based photographer is missing his gear after his truck was burglarized in Big Cottonwood Canyon. Along with the gear, the thief got a Pennsylvania couple's wedding pictures. Now the newlyweds are offering a $1,000 reward in hopes their photos can still be recovered.
Photographer Sean Sullivan went fly fishing in the canyon last week and was gone for just minutes. He told KSL News the burglar, or burglars, broke through a window on the right side of his pickup truck and took his laptop, external drives, photography equipment and even his debit card.
Sullivan said he was more concerned about the wedding photos of Philadelphia couple Josh and Jennifer Smith, which were contained in the equipment. He was flown out to Pennsylvania especially to snap the pictures.
"In 10 minutes somebody capitalized on that, and they don't even know what they have," Sullivan said.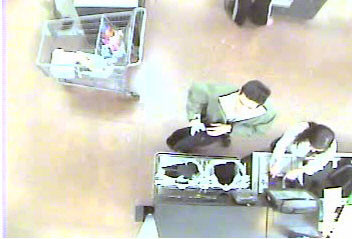 The Smiths are offering the reward in frustration over no leads. They had only received two of their wedding photos that were in post-production.
"I guess we've got the memories, but we don't have the visuals - we don't have photos of my wife with her mother and her father in her dress," Josh Smith said in a phone interview. "We could not have asked for a better day. No complications. You put in all this work. Everything goes perfect. The last possible thing that you would think is that your wedding photography would be stolen." Whoever broke into Sullivan's truck didn't waste any time. Sullivan said his debit card account shows large transactions soon after the break-in at a nearby 7-Eleven and Chevron.
Three hours later, surveillance cameras captured photos of a man police say was using the debit card. It's unclear if that man is the same person who broke into the truck.
"I'm extremely upset - both at the person who did this to me, but (also) at myself for not having it quadrupally backed up," Sullivan said.
Unified Police Lt. Justin Hoyal said this incident serves as a warning to drivers to keep their valuables out of sight, if not out of their cars entirely. Cars left along roads in the canyons, he said, are common targets of burglars and the trend is on the rise.
"My hope is that we can get these pictures out there and this person can return the stolen goods," Sullivan said.
Anyone with information about the case is asked to call Unified Police at 801-743-7000.
Email: aadams@ksl.com
×
Photos