Estimated read time: 1-2 minutes
This archived news story is available only for your personal, non-commercial use. Information in the story may be outdated or superseded by additional information. Reading or replaying the story in its archived form does not constitute a republication of the story.
Sarah Dallof ReportingBig names turned out tonight to help Emery County celebrate the heroes of the Crandall Canyon mine collapse.
It's been a difficult month and a half for the community as they had to say goodbye to nine men. Tonight the focus was not on their deaths but on their lives.
A celebration was held in Huntington today, and the energy there is high. Colin Raye performed, and Governor Huntsman and Karl Malone both spoke at the event. It's support like this that the community really needs right now.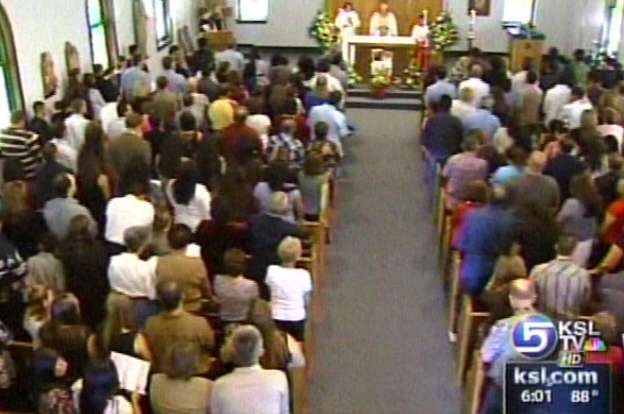 As mourners settled in with the celebration of heroes, the family of Dale Black displayed their gratitude for thousands to see, with a banner.
There were highs and lows in Emery County today, beginning with the funeral Mass for Emmanuel Sanchez.
His brother said, "I don't think he had one enemy. He would always lend a hand out to anyone, even if he just met you."
The hardworking miner leaves behind a wife, three daughters and a son. It was standing room only at the Mass. Tears flowed, but later they were replaced with laughter.
Overall, the mood in town seems to be celebration and joy and healing. Saying goodbye to those miners has been difficult for everyone in the community. They're really rallying behind the families and those who were killed trying to rescue them.
Donations for those families now top $300,000. Mayor Hillary Gordon said money started pouring in days after the collapse. She says every penny goes to the families of the miners. If you would like to donate, you can make a donation at any Zions Bank.
×
Most recent Utah stories