Estimated read time: 2-3 minutes
This archived news story is available only for your personal, non-commercial use. Information in the story may be outdated or superseded by additional information. Reading or replaying the story in its archived form does not constitute a republication of the story.
SALT LAKE CITY — Recent dramatic changes in the Arctic will have a significant effect on our weather in Utah. That's the conclusion of a top scientist studying Arctic sea ice.
Arctic sea ice is disappearing in summer much faster than scientists expected. That's not just evidence of climate change; the ice itself is changing the climate, and it may be affecting weather as far away as Utah.
Scientists predicted summer sea ice would shrink, but they underestimated the trend. Now in late summer, much of the Arctic Ocean is open water; summer ice covers about half what it did 30 years ago.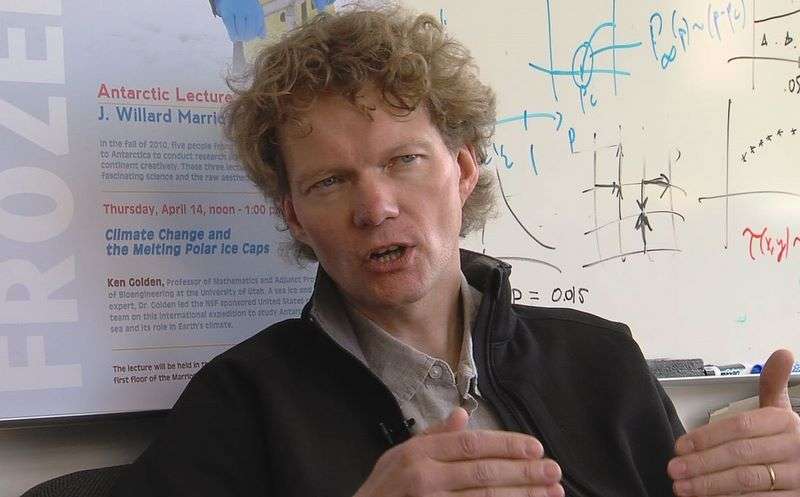 Professor Hajo Eicken is one of the leading experts. On a speaking visit to Utah, he said recent losses are especially dramatic.
"We had a big drop in 2007, and since we've seen that decline continue," Eicken said.
Most of us know that's bad news for polar bears, walrus and other Arctic residents. "Local people can tell you that they've seen big changes," Eicken said. "They've had to change their way of life, in part — the way they travel and the way they hunt."
Less publicized is that it could affect us all. The disappearing ice itself is accelerating global warming.
"Ice and snow reflect up to 90 percent of the sunlight," Eicken said. "The ocean without any ice absorbs about 90 percent of the sunlight."
---
Ice and snow reflect up to 90 percent of the sunlight. The ocean without any ice absorbs about 90 percent of the sunlight.
–Professor Hajo Eicken
---
As the ice shrinks, it warms the climate even more and adds water to the atmosphere. Eicken said there's now strong evidence the disappearing ice has changed precipitation patterns and lowered temperatures in East Asia.
"In the U.S. I think the jury's still out how these processes work," he said.
Some scientists think recent colder, wetter weather in the eastern United States may be related; Eicken believes Utah will be affected.
"But how exactly, how those are going to play out, whether we're going ot get more precipitation at certain times of the year, that's still very much unknown," he said.
Meanwhile, scientists are trying to update their climate models to take the dramatic changes into account.
Email: hollenhorst@ksl.com
×
Photos
Most recent Utah stories