Estimated read time: 2-3 minutes
This archived news story is available only for your personal, non-commercial use. Information in the story may be outdated or superseded by additional information. Reading or replaying the story in its archived form does not constitute a republication of the story.
Sandra Yi ReportingA Utah couple went on a shopping spree for prescriptions and now they're facing serious charges. The couple went to a doctor for pain they didn't have.
Joe Christensen: "They were both going to doctors separately and sharing the drugs."
Money-wise, this is the biggest case of prescription drug fraud investigators have seen, but the crime of 'doctor shopping' is happening more and more, and it's costing insurance companies big.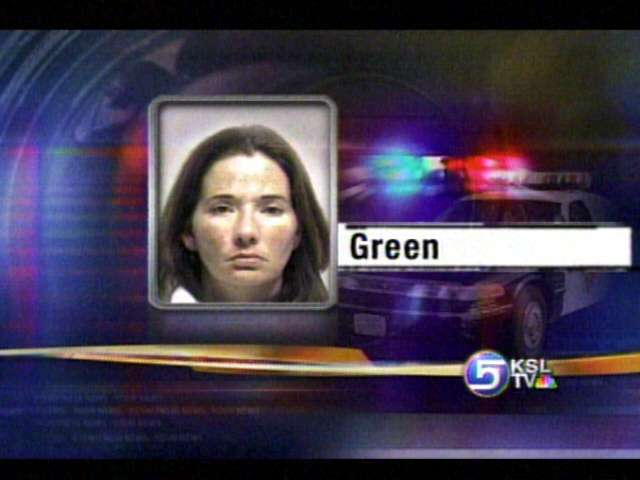 Authorities say Tonya Green shared an illegal pastime with her husband.
Joe Christensen, Dir., Utah Insurance Fraud Division: "They would go to multiple doctors to receive narcotics under the guise that they needed pain medication, and not tell their doctors they were seeing other doctors also."
He says the couple 'doctor shopped' in Utah and in other states. That's how they fed their addiction to prescription painkillers.
Joe Christensen: "In any given month, they were getting eight or nine months worth of prescription narcotics."
Investigators say the couple filled $25-thousand dollars worth of prescription drugs in less than a year.
Joe Christensen: "The reason this one is so bad is the type of drugs they were going for. Ackteek suckers are very expensive, $3,000 for a prescription. A bottle of Oxycontin is $500 for a prescription."
On top of that, frequent doctor and emergency room visits cost their health insurance company a quarter of a million dollars.
Joe Christensen: "Not only are these drug seekers clogging the ER's and the doctor's offices, but we're all paying more in health insurance because of this fraud."
Investigators and doctors are seeing more of it. Doctor Laura Bergman has seen drug addiction take over patients' lives.
Dr. Laura Bergman, Family Practice: "It is a very powerful addiction, not only physically, but psychologically."
The Department of Professional Licensing a list of prescriptions a patient has filled in a year if doctors are suspicious about possible drug abuse.
Laura Bergman: "We get concerned if the patient is using more than prescribed or calling for an early refill, or calling to say they were lost or stolen."
Curtis and Tonya Green face insurance and prescription fraud charges. They are not alone. Just this year, the Fraud Division arrested 86 people for doctor shopping and are investigating 200 more.
Doctor shopping and other healthcare fraud costs Americans billions each year. Last year total healthcare costs were 1.9 trillion dollars. Up to 10-percent of that, some 57 to- 190-billion dollars was fraud. Prescription fraud alone made up six to 20-billion dollars.
How does this affect all of us? Health insurance premiums are up 12 to 13-percent, five times the inflation rate. Co-pays and premiums are higher. 40-percent of employers don't provide health coverage and 45 million Americans are uninsured.
×
Most recent Utah stories