Estimated read time: 3-4 minutes
This archived news story is available only for your personal, non-commercial use. Information in the story may be outdated or superseded by additional information. Reading or replaying the story in its archived form does not constitute a republication of the story.
LOGAN — Utah State will host San Jose state in a must-win game for bowl eligibility Saturday.
Normally, Aggie fans would say this game is an easy win, but with the ups and downs both teams have seen this season — and the injury of freshman quarterback Chuckie Keeton — nothing is guaranteed.
Keeton suffered a rapid flexion of the spine, according to team physician Dr. Trek Lyons.
"From my understanding, there was no evidence of a fracture or anything with his spine," he said. "He continues to improve. He is very sore, as you would expect him to be, but he is definitely improving."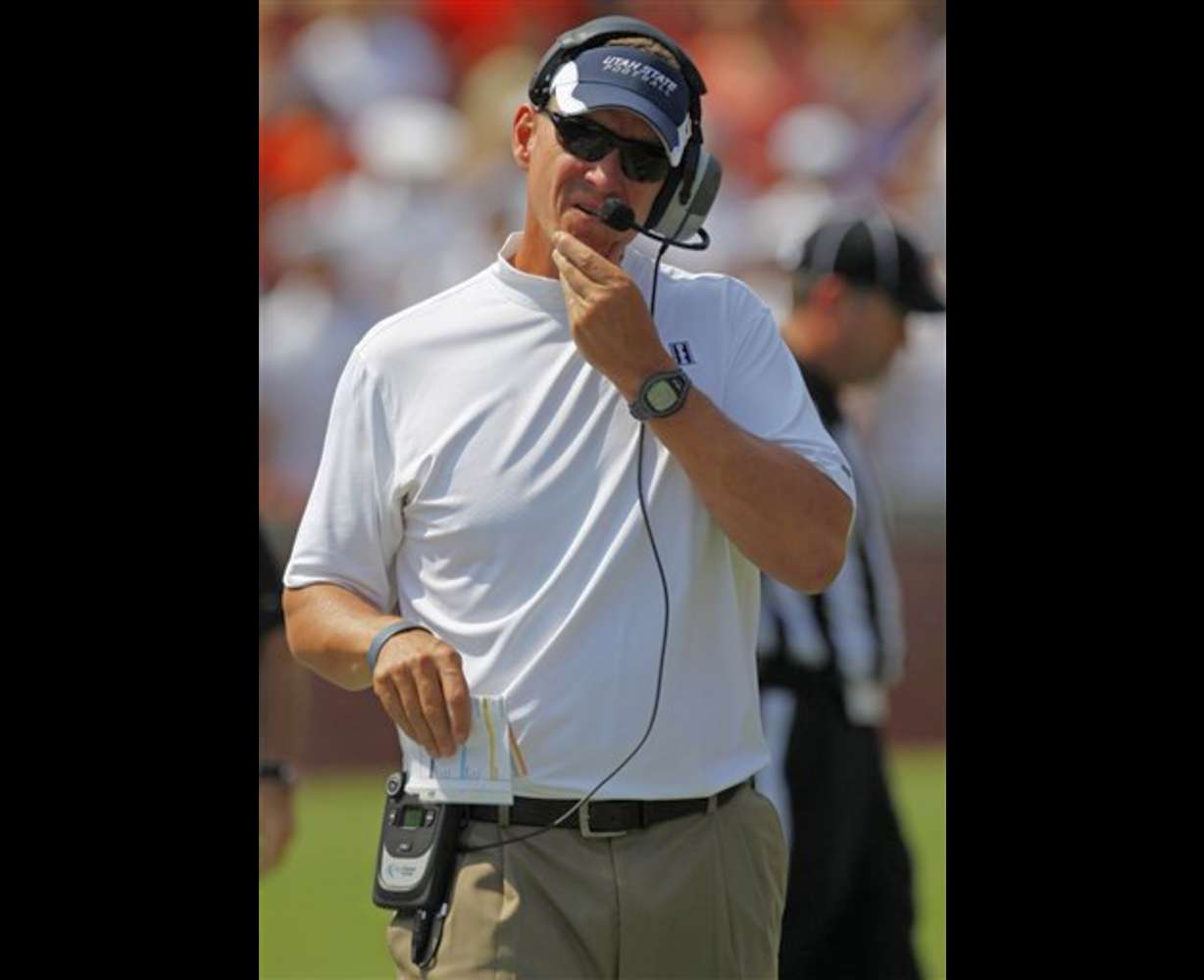 Backup quarterback Adam Kennedy will be ready to start in the game against San Jose State. The 6-foot-5 junior went 8 for 12 and threw a pair of touchdowns in the comeback victory over Hawaii last week.
"(Our coaches) do a great job of preparing you like you are going to be the guy," Kennedy said about the possibility of starting against SJSU. "That is a team that is really close to my home (of Elk Grove, Calif.). It will be a fun game and it will be a big time game for this program."
The Spartans are 3-6 and 2-3 in the Western Athletic Conference play. Last week they gave up 22 points in the fourth quarter and lost to Idaho at home.
USU head coach Gary Andersen said the Spartan players are well coached.
"The tight end, Ryan Otten, is doing well. He's a big, tall, physical kid who runs very well," Andersen said. "Their offensive line is good, their left tackle is very good, from what I see. I like him a lot; he'll be a lot for us to handle, and the rest of their offensive line is very solid."
The Spartans need to win each of their remaining games against Utah State, Navy and Fresno State to become bowl eligible and will undoubtedly be gunning for the Aggies come game time.
"I see a football team who's a lot like us," Andersen said of San Jose State. "Right now we're at 3-5, and that's not where we expected to be at this point. We aren't happy about it, but we are where we are. There's still a ton to play for with four games left."
The Aggies can only afford to lose one game in the coming four against SJSU, Idaho, Nevada and New Mexico State.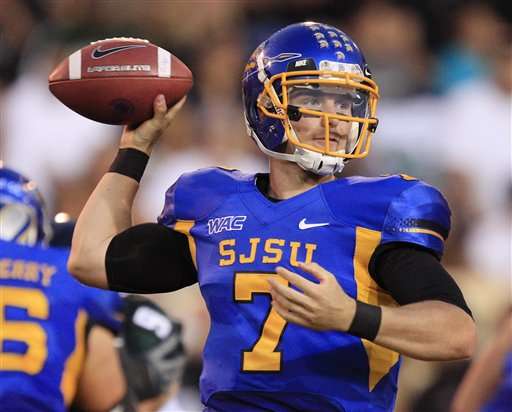 "It is going to be a challenge," Kennedy said. "Every conference game is a challenge but I think, like I said earlier, with the athletes we have on the outside, I have all the confidence in the world in them. I am going to give them chances just like I did Saturday night, and I think we all believe they are going to make those plays for us."
San Jose State ranks No. 104 in the nation for rushing offense with 109.7 yards per game, so senior linebacker Bobby Wagner and the USU defense that leads the WAC in defense should have no trouble stopping the Spartans on the ground.
Aggie defensive lineman Al Lapuaho was junior college teammates with Spartan quarterback Matt Faulkner.
"Matt Faulkner is a good friend of mine," the Snow College transfer said. "Hopefully I reunite with him in the backfield. I want to get in his face a little bit and talk nice words to him, I guess, when he is on the field. It will be good to compete against him. I know that their offensive line struggles sometimes on pass rush, and we have to take advantage of that."
Kickoff will be at 1 p.m. MT on Merlin Olsen Field at Romney Stadium in Logan.
Tavin Stucki is a sophomore journalism student at Utah State University. He is the sports editor and football beat writer for the Utah Statesman, the Aggie campus newspaper. Twitter: @tavinstucki
×
Related stories
Most recent Sports stories