This archived news story is available only for your personal, non-commercial use. Information in the story may be outdated or superseded by additional information. Reading or replaying the story in its archived form does not constitute a republication of the story.
OREM -- The girlfriend of an Orem plastic surgeon recanted her story Tuesday and said she was never abused by him.
Police arrested Dr. Joseph Berg, 47, on charges of kidnapping and domestic violence after police found his girlfriend tied up in a bedroom closet early Sunday morning.
When Orem police got a 911 call From Berg's home, they could hear a woman crying and in distress. Police broke down the front door and rescued a woman, whose hands and wrists were taped together, and tied to a dresser in the closet.
Berg, her boyfriend, was arrested and booked into jail.
Berg's girlfriend, 48, called KSL to set the record straight. She didn't want to go on camera but said, "He never hit me. He's a really good guy."
---
He is a sweet guy with a kind heart. This has been blown out of proportion.
–- Alleged victim
---
"He's trying to get his life back together. We have supported each other through horrible divorces. He is a sweet guy with a kind heart. This has been blown out of proportion," she said.
As for why she called 911, she said: "He tied me up to keep me from running away and leaving the house. It was a lover's quarrel."
The woman insists she plans to stay with Berg and they both want to put this behind them.
"I'm very much in love with him," she said. "I'm not pressing charges. He needs counseling, I probably need counseling too."
But advocates of domestic violence victims call this an all too common scenario.
"No one deserves to be abused. I think that's very important to remember, especially when we watch this happen with their family members or friends," said Ronda Gates, director of the Ce nter for Woman and Children in Crisis.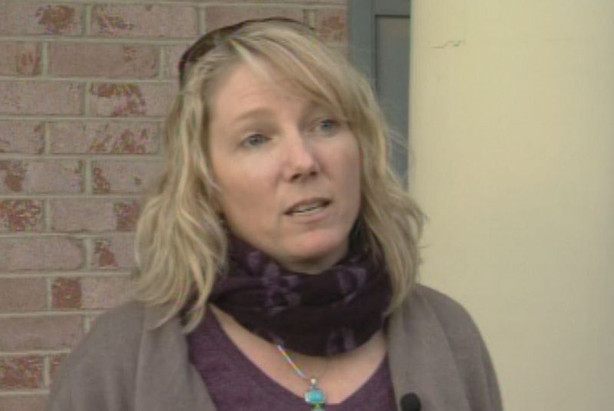 Gates advises others to never judge or blame a victim for staying in an unhealthy relationship.
"They may be leaving all their financial resources behind, may be leaving all of their security behind, when we're asking them to leave that relationship, we're asking them to do a huge step."
Gates said it's critical to offer support to women in trouble, and make them aware of community programs, such as shelters or educational classes, so they can be empowered to break away from an abusive partner.
"There's always that factor of love - they didn't get into the relationship thinking it was going to be violent. No one does."
Orem police said domestic violence cases can be prosecuted even without a victim's cooperation. Their investigation is now in the hands of the county attorney, who will decide if Dr. Berg will face any criminal charges. A decision is expected early next week.
Email: [spenrod@ksl.com](<mailto: spenrod@ksl.com>)
×
Photos
Related Links
Related Stories