Estimated read time: 2-3 minutes
This archived news story is available only for your personal, non-commercial use. Information in the story may be outdated or superseded by additional information. Reading or replaying the story in its archived form does not constitute a republication of the story.
(AP Photo/Trent Nelson, Pool)John Hollenhorst Reporting
The lead witness in the case against Warren Jeffs is expected to get to the heart of her testimony Friday.
The alleged victim began testifying Thursday that the price of disobedience is eternal damnation.
The judge asked the media not to show images of the young witness or use her name. She was 14 when it happened and is 21 today. She was the lead-off witness for the prosecution.
The so-called Jane Doe IV didn't get to the heart of her testimony Thursday. That will come when she gets back on the stand Friday. But she did talk about growing up in a strict religious group that heard Warren Jeffs' voice daily. He demanded complete obedience of wives to husbands and of everyone to the prophet.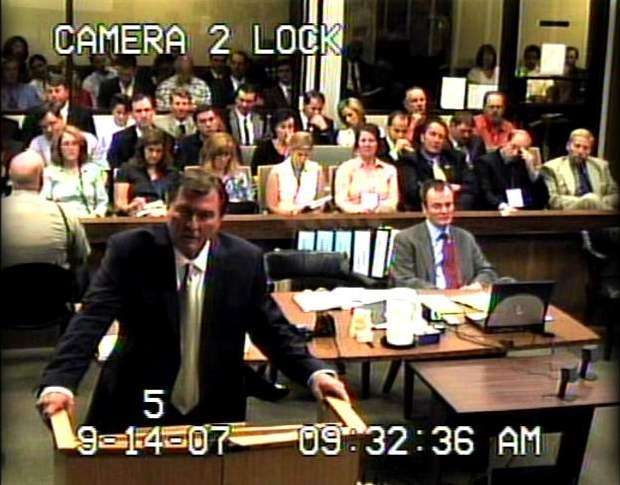 A few Jeffs relatives and supporters came, including Rodney Holm who once served jail time in a polygamy case. Jeffs is accused of pressuring a 14-year-old to get married. When she balked at sex, Jeffs used his religious authority to urge her to submit, according to the prosecution's opening statement.
Prosecutor Brock Belnap said, "But Warren Jeffs told her, 'Your heart is in the wrong place, this is your mission and duty to do.'"
The defense position is that no crime occurred, sex was consensual and Jeffs merely counseled the couple.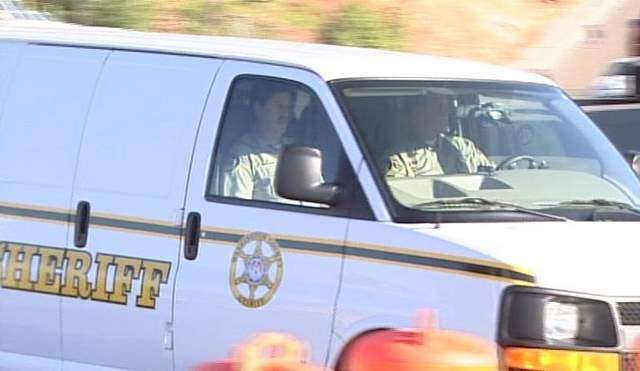 Defense attorney Tara Isaacson said, "Make this marriage work, see what you can do to make this marriage work. You'll hear the specifics about how he counseled this couple. But it's our assertion that the evidence will not show that he ever counseled her to submit to rape."
The victim herself was the lead-off witness. The judge ordered that she not be shown or identified.
She testified, "Well the prophet was as God to us. He was God on earth and his counselors were in and of the same. They had jurisdiction over everything in our lives."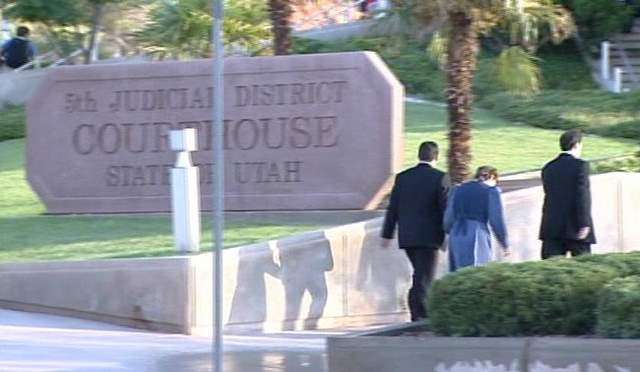 The prosecution played audiotape of Jeffs' sermons on the duty of a wife to her husband. In one tape he said, "You belong to him. You are to obey him." But he also preached it was a matter of choice. No one has to say I do. "There is no force in this celestial bond. The prophet doesn't force you to heaven," he said.
As Jeffs left in a convoy under heavy security, attorneys signaled they won't be a very good source of sound bites during the trial.
Deputy County Attorney Brian Filter said, "I'm just here to tell you that we're not going to say anything until the conclusion of this matter."
The victim described an earlier episode in her life that evidently taught her the prophets were not to be disobeyed. Because her father displeased the religious authorities, she and her siblings and her mother were taken away from him and given to a more loyal church member.
×
Related links
Most recent Utah stories