Estimated read time: 2-3 minutes
This archived news story is available only for your personal, non-commercial use. Information in the story may be outdated or superseded by additional information. Reading or replaying the story in its archived form does not constitute a republication of the story.
Courtney Orton and Randall Jeppesen Reporting Flames destroyed a home near Millcreek Canyon this morning. The house was fully engulfed when firefighters arrived making it extremely tough and dangerous to fight.
Three agencies and more than 60 firefighters responded to the fire that lit up the night sky.
Investigators have determined that the fire was accidental. It started on the back deck, but it burned so extensively that investigators have nothing to go on.
Alex Shank didn't know what to feel as he watched the home he inherited from his dad burn down. "I don't know. How is a person supposed to feel when their house burns down?" he asked.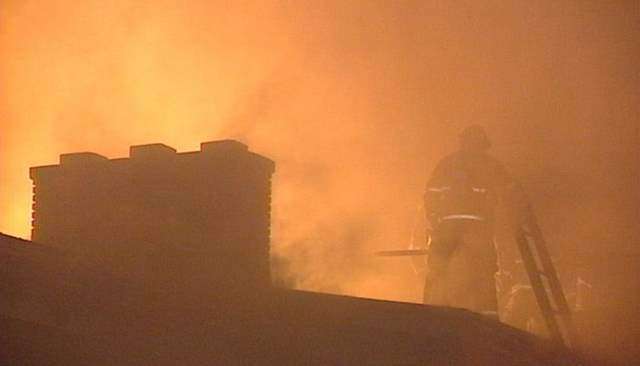 Shank lived in the home, located near 3800 South and 3000 East, with three roommates. Luckily, only one was staying there last night. He was sleeping in the basement when a neighbor woke him up and told him to get out of the house.
The neighbor, Jim Yates, said he and another man ran into the house pounding on doors and banging on the floor.
"When he finally came up the stairs I remember I had a sick feeling 'cause we were about to give up and come back out, and then he finally came out and we got him out of the house. It made me ill to think that he was still there," Yates said.
"My roommate, I'm thankful he got him out. He was asleep and one of the neighbors came in and just told him to get out. And he's a very heavy sleeper, like unbelievably heavy, you'd have to shake him to wake him up, and I'm thankful that he got him out of there, very thankful. I've probably thanked him 20 times already," Shank said.
Neighbor Randall Bartley said, "What woke me up was I heard what sounded like a river rushing. That was the sound of the fire consuming the tree just outside the window, then I saw the orange glow."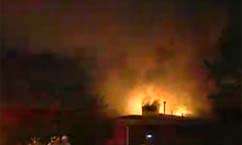 Several neighbors, including Bartley and Bench, watched as firefighters struggled to knock down the flames. "It was too hot for them so they had to do what they call a transitional attack, where they try to knock the fire down and some heat from the outside," explained Chad Simons of the Unified Fire Authority.
Shank says, while they lost some material items, there weren't many valuable items inside.
He does have homeowners insurance, but for the time being he and his roommates are without a place to live.
Firefighters say the house is a total loss. Damage is estimated at more than $200,000.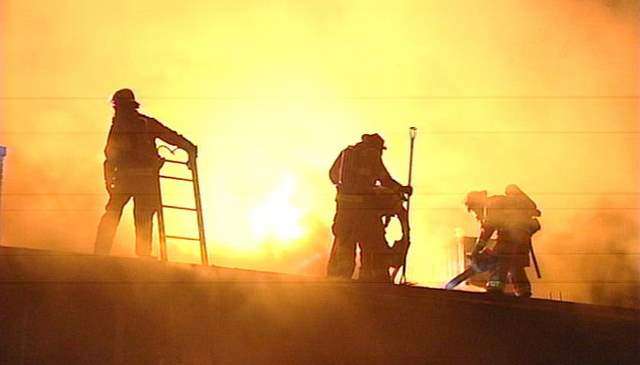 A spokesman for the Unified Fire Authority says smoke detectors in the home didn't work.
×
Most recent Utah stories