Estimated read time: 1-2 minutes
This archived news story is available only for your personal, non-commercial use. Information in the story may be outdated or superseded by additional information. Reading or replaying the story in its archived form does not constitute a republication of the story.
Deanie Wimmer ReportingA unique partnership between a school in Park City and a school in Kenya is teaching kids a humbling lesson about different living standards. At the same time, it's empowering them to make a tangible difference.
Students at Trailside Elementary have a lot of questions for their new pen-pals from Kambu primary school in Kenya.
Fifth grader Jayla Lundstrom said, "I would like to ask them, do you know what skiing is?"
Tucker Mirams asks, "Do they know what mountain biking is?"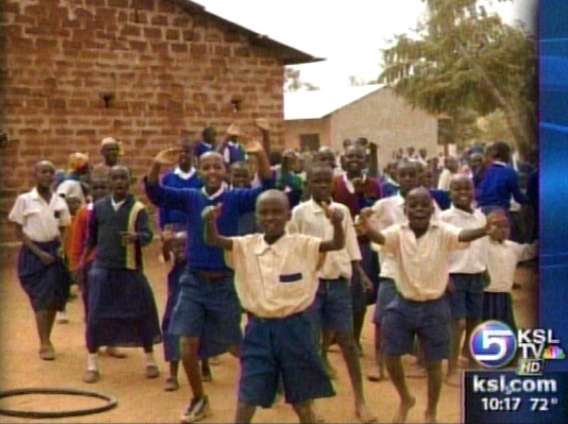 Beau Minniear wants to know "if they have motorized vehicles like cars and dirt bikes."
A classmate and her family visited Kenya over summer break as part of a humanitarian effort. They gained a perspective and desire to help that they wanted to share back home.
Cassidy Zambrano says, "We have so many things, and they have so little, and it just makes you feel very, very happy about what you have."
The students' letters to Africa focus on the differences, but their teachers hope the real lesson to come from this is that they share a lot in common.
Principal Martha Crook says, "With all the connections now that we have with the Internet, kids are much more attuned to what's going on in other countries, and this is a personal connection."
The kids now will send school supplies and other donations to Africa to ensure their new friends have some of the same learning tools kids here take for granted.
Dan Zambrano, with Beacon Humanitarian, said, "I think it's something they'll remember forever. I think as they grow up, they may get involved, more awareness and be able to help more. It's a great thing."
×
Related links
Most recent Utah stories