Estimated read time: 2-3 minutes
This archived news story is available only for your personal, non-commercial use. Information in the story may be outdated or superseded by additional information. Reading or replaying the story in its archived form does not constitute a republication of the story.
Jed Boal Reporting Two men, both recipients of the United State's highest civilian honor, the Presidential Medal of Freedom, shared a podium today in Salt Lake City.
One was honored for nearly a century of community service. The other urged us all to pay closer attention to the lessons of history.
A Pulitzer Prize-winning author and the president of The Church of Jesus Christ of Latter-day Saints, a pair of high-profile guests for the 100th Annual Convention of the Utah League of Cities and Towns.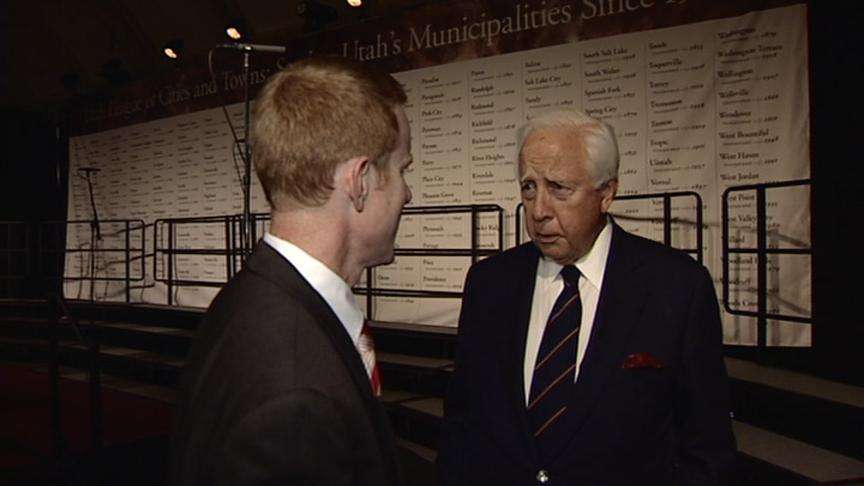 Two-time Pulitzer Prize-winning author David McCullough sees America through the lens of a historian. He's concerned about things he sees as he tours the country.
The author of "1776," "John Adams," and "Truman," McCullough says history should reach out and move us to action, that we need to heed the lessons of history because we are rightfully concerned about what will happen next. "Nobody ever knew what was going to happen next. Nobody could ever foretell the future. The foreseeable future doesn't exist," he said.
McCullough suggests we should feel less sorry for ourselves in tumultuous times. "People before us went through terrible dark times, worse than what we're going through now, as serious as our situation is, and that we can draw strength from their example," McCullough explained.
His examples are founding fathers of America. He says strong leadership like their's should steer us, globally, nationally and locally.
McCullough fears young people are pessimistic about the future rather than adhering to this core American belief. "That we can make it better tomorrow than it is now. And we can, and we have to instill that in our young people," he said.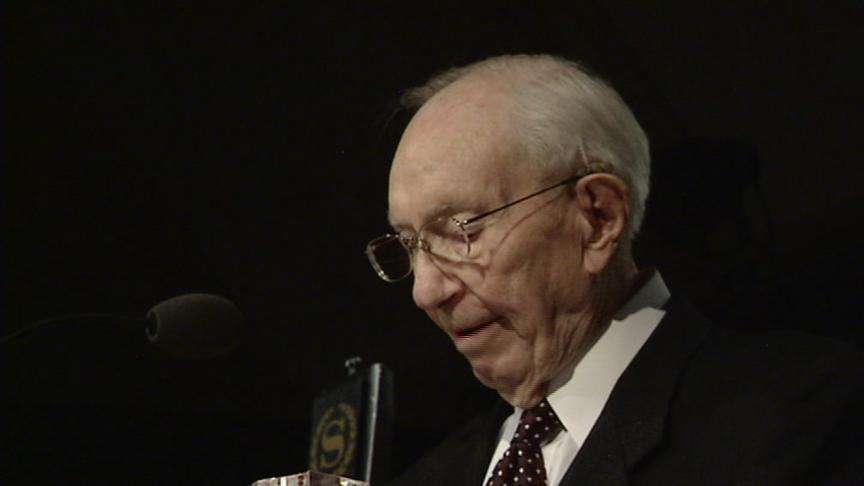 The League also honored President Gordon B. Hinckley as its Municipal Citizen of the Century and presented him with a crystal depiction of the American flag.
×
Most recent Utah stories