Estimated read time: 2-3 minutes
This archived news story is available only for your personal, non-commercial use. Information in the story may be outdated or superseded by additional information. Reading or replaying the story in its archived form does not constitute a republication of the story.
Sarah Dallof ReportingAt least 60 firefighters battled three separate fires in the Avenues tonight, including two house fires investigators believe may have been started on purpose.
One of the houses is a complete loss. The owners of that house, an elderly man in a wheelchair and his wife, were rescued by firefighters and had to be taken to the hospital for smoke inhalation.
We're just learning now from the Salt Lake City police department that the fire in that house was purposely set. They believe it was set by a group of three teenagers: a 15-year old male and two 13-year-old males.
They say the teens started one house on fire and embers drifted from it to a house on the next block, starting it on fire. And then they were responsible for a third fire up the street.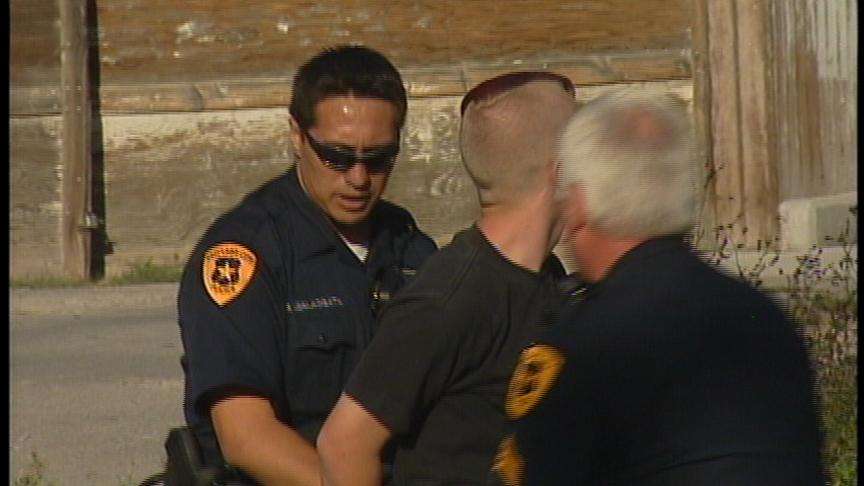 The calls came in one after another: a fire in a field near a house in the Avenues, massive flames and smoke pouring from two other homes nearby.
Brian Klepper, videotaped the fire. He said, "The flames were 20-30 feet to begin with. It was pretty crazy."
Brian Klepper was filming video at one house while less than a block away neighbors at the second home waved down fire trucks and scrambled to find water.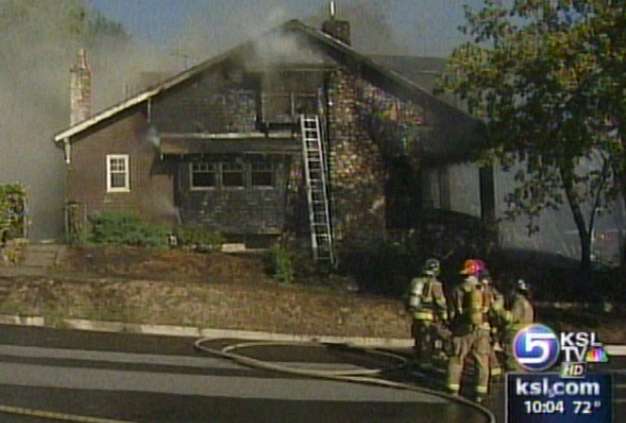 Brad Daniloff described the scene: "Just random people were running in the backyards of the neighborhood and yanking on sprinkler hoses, trying to pull them out."
During the middle of everything, police and fire officials sprinted off, handcuffing two teens witnesses say were at all three fires.
Scott Freitag, with the Salt Lake City Fire Dept., said, "They have been taken into custody and are being questioned right now."
The arrest was made near the third scene, where a basketball and dead grass burned but didn't cause any damage. Fire investigators there used evidence bags to collect bottles of nail polish remover and a lighter. Tests are still being run to find out if they were used as accelerants, but officials say the fires are nothing short of suspicious.
Freitag said, "Two homes, three fires, they appear to be connected, the common factor. They appear to all have started outside and in brush."
Other homeowners say while investigators sort everything out, they'll focus on what can be done for their three neighbors who are now homeless.
Chris Taylor said, "Would love to help out any way we can. Unfortunate thing to have happen to a neighbor."
Investigators plan to go to the district attorney's tomorrow to begin pressing charges for the teenagers. Those charges could include arson plus more serious charges because people were injured. Homeowners and two ambulance workers suffered smoke inhalation.
×
Photos
Most recent Utah stories