This archived news story is available only for your personal, non-commercial use. Information in the story may be outdated or superseded by additional information. Reading or replaying the story in its archived form does not constitute a republication of the story.
SALT LAKE CITY -- The Utah Department of Transportation is getting ready for the storm. And officials aren't just worried about the weather risks - they're also worried about risky drivers.
UDOT says their operation has found ways to handle this winter's upcoming snow in energy and cost efficient way. But they're hoping their new upgrades will keep more Utahns safe this winter.
As the summer season comes to an end and winter begins to rear its head, snow plow drivers are hoping for the best but preparing for the worst.
The snow and the plow, it can create a hazardous situation, if people aren't careful around them. We want them to give plows plenty of room," said Lee Nitchman with UDOT. "Slow down allow people to maneuver in the snow and adjust for the changing conditions."
UDOT snow plow drivers are gearing up to share the road with drivers.
"And when a car comes around, there's snow being kicked off those blades. It can cause a car to spin out of control and run into that truck. We don't want anybody to get injured," Nitchman said.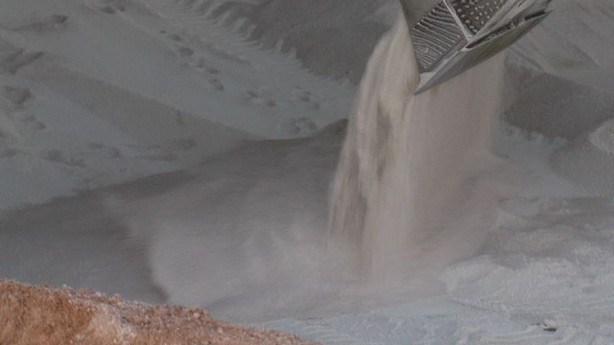 Friday morning, drivers were working their way around an orange cone obstacle course to brush up on their skills at maneuvering these big trucks.
Statewide, UDOT spends about $22 million in clearing snow. The department uses over 200,000 tons of salt to cover almost 19,000 miles of road using over 500 trucks and drivers.
"It is a lot of salt. And that's why we can save a lot of money by efficiently monitoring how much salt we put down, given the storm, and how fast the trucks are driving, and what roads we're driving on," Nitchman said.
That is why the department has upgraded to using remote cameras in certain areas. The ideas is to save money by not having to send trucks out to locations that don't need snow plows.
UDOT is also using laser beams, GPS technology, and electronic sensors to make sure roads aren't over salted.
Email: [niyamba@ksl.com](<mailto: niyamba@ksl.com>)
×
Photos
Related Stories