Estimated read time: 2-3 minutes
This archived news story is available only for your personal, non-commercial use. Information in the story may be outdated or superseded by additional information. Reading or replaying the story in its archived form does not constitute a republication of the story.
ALBUQUERQUE, N.M. (AP) -- A man charged in the Oregon disappearance more than three years ago of Brigham Young University college student Brooke Wilberger has pleaded guilty to charges in a New Mexico rape and abduction case.
Joel Patrick Courtney, 41, of Rio Rancho accepted a plea agreement Tuesday that calls for a sentence of up to 18 years in prison, plus five to 20 years on parole. He will have to register as a sex offender.
Judge Kenneth Martinez ordered a 60-day evaluation before sentencing on the single charges of criminal sexual penetration and kidnapping.
Jury selection had been postponed Monday after Courtney refused to cooperate with his attorney, John McCall, and refused to change into street clothes from his orange jail jumpsuit. By late afternoon, a jury was seated and Courtney was talking with his attorney, but remained in the jumpsuit.
A 22-year-old foreign exchange student at the University of New Mexico told police she was threatened at knifepoint, forced into a car, tied, gagged and sexually assaulted on Nov. 29, 2004. She later was driven to a parking lot, where she freed herself and escaped, according to a criminal complaint.
Courtney has been held in the Bernalillo County Metropolitan Detention Center since his arrest in Albuquerque on Nov. 30, 2004.
Courtney, an Oregon native, was indicted in July 2005 in Oregon on 19 counts of aggravated murder, kidnapping, rape and sodomy in the May 24, 2004, disappearance of Wilberger, 19.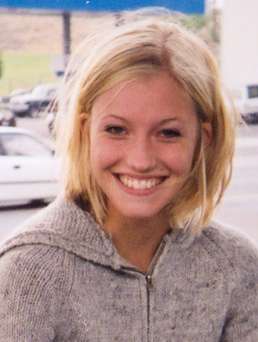 When she vanished, the student at BYU in Provo, Utah, had been cleaning lamp poles outside an apartment complex her sister managed in Corvallis, Ore., leaving behind her flip-flops and a pail of soapy water.
Her body has not been found.
Oregon has agreements with states, including New Mexico, allowing a convict to be transferred from one jail to another.
Courtney's New Mexico case was stayed in February 2006 pending the outcome of a competency hearing for him. That stay was lifted a year later.
He also rejected his court-appointed attorney because she was a woman. The case was reassigned in May 2006 to McCall.
(Copyright 2007 by The Associated Press. All Rights Reserved.)
×
Related links
Most recent Utah stories