Estimated read time: 2-3 minutes
This archived news story is available only for your personal, non-commercial use. Information in the story may be outdated or superseded by additional information. Reading or replaying the story in its archived form does not constitute a republication of the story.
Whit Johnson ReportingA new self-defense product is creating a buzz at Cabela's sporting goods. It's a consumer- friendly Taser that's small, sleek and available in a variety of stylish colors, but there's some concern surrounding its availability to the public.
That concern comes mostly from law enforcement. They hope people understand that these Tasers are in fact dangerous weapons, and there is a major responsibility that comes with owning one.
The Taser is considered to be a non-lethal weapon, and despite some controversy, it's tested and used by law enforcement across the country. Now the Taser is now working its way into the hands of Utah's general public.
Doug Cote, a sales manager at Cabela's, says, "It's a good way to defend yourself."
The smaller, colorful, more affordable version of the product is being sold at Cabela's. It's a responsibility police hope people will take seriously.
Salt Lake city police detective Jeff Bedard said, "In Utah we have concealed carry laws, where people can carry firearms to protect themselves. So we see it as just another tool that people can use if they want to."
The wrongful use of a Taser would fall under Utah's definition of "capable of causing death or serious bodily injury."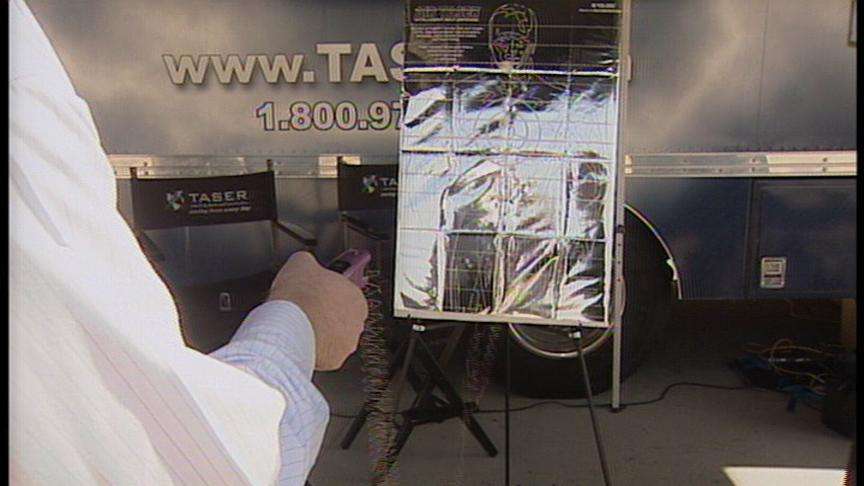 Salt Lake City Prosecutor Sim Gill says, "They can be quite powerful, they can be quite damaging."
He says people should make the extra effort to keep the Tasers away from children, who might be attracted to its colorful packaging.
"So I think if you're going to own something like this, you need to make sure you own it responsibly and use it responsibly," Gill said.
These new Tasers have a range of 15 feet and will zap someone with 50,000 volts of electricity for 30 seconds.
"Once I shoot it out, it shoots out two probes with wires about 100 miles per hour," Cote explains.
It's an alternative to firearms, but a product with potentially serious consequences. The Tasers are legal in Utah and will cost about $350. The company also requires a background check before you can buy one.
×
Most recent Utah stories