Estimated read time: 2-3 minutes
This archived news story is available only for your personal, non-commercial use. Information in the story may be outdated or superseded by additional information. Reading or replaying the story in its archived form does not constitute a republication of the story.
Richard Piatt Reporting In spite of the passion and money spent in the primary race, a small percentage of Salt Lake City's population chose the final two candidates.
The county clerk reports turnout at just fewer than 29 percent of registered voters, but, according to political pollster Dan Jones, in November things could be different.
Jones says the reason is the school voucher issue. It's up for a statewide vote.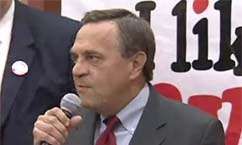 That could drive more Republicans to the polls, a help to Dave Buhler.
But Buhler has been working to fight partisanship in the race and he pledges to keep fighting it. "There's a place for partisan politics, but local politics is not the place. And the issues that face the city are not partisan," he said.
Both Buhler and Ralph Becker kept a busy schedule today, including appearances on KSL Newsradio.
Both candidates are ready to work hard and raise more money, but they're reluctant to change much else. "Clearly we're not going to make any major changes. The people have gotten to know me a little bit; they've had a chance to listen to my ideas for the future of the city. And those ideas won't change," Becker said.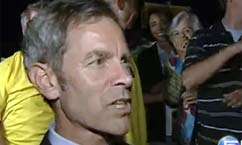 As a Democrat, Becker has a distinct advantage in the capitol city. However, Jones says that alone won't win the race for him. "Salt Lake City is Democratic. It just is. It's showed even again last night. But I think Dave Buhler is a great campaigner, he'll work his head off," he said.
Looking at the numbers, this appears to be Becker's race to lose right now, but this two-way mayor's race has just started and a lot can happen between now and Nov. 6.
Both Becker and Buhler are hoping to keep to the issues on the campaign.
But Jones says the gloves could come off if the race gets close as Election Day draws near.
×
Related links
Most recent Politics stories