Estimated read time: 2-3 minutes
This archived news story is available only for your personal, non-commercial use. Information in the story may be outdated or superseded by additional information. Reading or replaying the story in its archived form does not constitute a republication of the story.
Richard Piatt Reporting The primary election for Salt Lake City mayor will narrow nine candidates to two tonight.
Polls will stay open until 8 p.m. for municipal primary elections in a number of Utah cities, but the capitol city's mayor's race has been the most expensive and the highest profile.
After spending hundreds of thousands of dollars between them, it all comes down to today, primary election day. And one thing we do know: The number of people who show up to vote has a direct affect on who will win.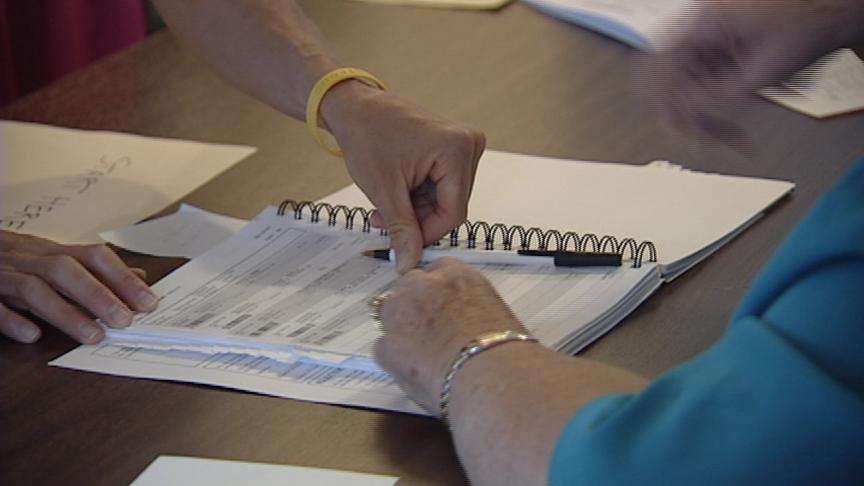 As of 3 o'clock today, turnout at Salt Lake City's polling locations stood at 14 percent. That's low overall, but it's about average as far as recent city primaries go.
By now, each of the top four candidates has voted for themselves. And going into primary day, each of them realized the importance of getting their supporters' vote too.
"[It's] very important. I think the vote could be separated by less than a hundred votes between second and third place," Keith Christensen said.
Ralph Becker said, "Most people have indicated to me, and people I've had interaction with, that most people aren't interested in the race, but they will be."
Recent polls show Ralph Becker, Dave Buhler, and Jenny Wilson in a statistical, three-way tie right now. That makes turnout especially important, and the race more tense than usual. "It's the first time we've had a municipal primary in September. So I think it's important to let them know. But a lot of people are following it," Buhler said.
"We're working so hard, working 24-7. And I've told the staff to at least get some sleep, but we're fighting for this," Jenny Wilson said.
Today was yet another day of last minute campaigning.
But now, the end is in sight.
The heaviest voting usually comes after people get off work, but there still isn't expected to be much of a wait at most polling locations.
Stay tuned to Eyewitness News and KSL Newsradio 102.7 FM and 1160 AM for the latest on Utah's major races and vote totals.
For more information on polling places, go the related link.
×
Related links
Most recent Politics stories