This archived news story is available only for your personal, non-commercial use. Information in the story may be outdated or superseded by additional information. Reading or replaying the story in its archived form does not constitute a republication of the story.
SALT LAKE CITY — Charles Dickens has already used the phrase, "It was the best of times, it was the worst of times," but what an apt description of the childhood that includes a pedophile.
The beginning of life should be filled with play, love, nurturing, growing and the blind happiness of childhood. It should be our "best of times," the time when we build the repertory of memories that make us smile for a lifetime.
The reality of the intrusion of a sexual abuser instead creates "the worst of times."
The numbers are a bit staggering: One in four girls and one in six boys will be sexually abused in their childhood years. But we seldom can bring ourselves to talk much about it. Maybe it is just too heinous, unthinkable, unless you are the pedophile. When knowledge of someone's abuse is forced on us we shake our heads and mumble, "How awful," and hope the conversation turns to more hopeful topics. The reality is, we all know at least four women and six men, and Las Vegas would be willing to bet you that one of each group has been molested. We don't know what to say about it, and the victims don't know what to do about it.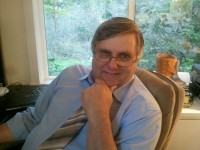 It took me almost 40 years to speak of it to another human being. I went on my merry way thinking, "Bad things happen to everyone, I am all right." The reality was, I was very broken, struggling through an adulthood I was ill prepared for.
I feel I was much like that soldier in beginning of the movie "Saving Private Ryan." Landing at Normandy, he is shown racing to get up the beach. A mortar round explodes, and our first expectation is that he has been killed. But he comes out of the explosion's smoke still trying to get up the beach. The only problem: He is missing an arm. He pauses to find his extremity, puts it under his other arm, grabs his rifle and continues his mission. He continues to try to live and fight and do his job. However, his realities are now very changed; he will struggle to shoot his rifle and must tie his shoes with one hand. Life will never be the same, and many of life's simple chores will be very difficult.
Survivors come out of the smoke of abuse with similar challenges — deficiencies, really, like the soldier: Some things are missing that are very helpful in living our lives.
As Tian Dayton, Ph.D., puts it, this kind of trauma "changes a person's personality." Anxiety and depression become part of our experience and often a learned helplessness: "Nothing I can do will change anything." Often, emotions constrict; we feel shut down or we struggle with structure and lose the ability to "make sense of things." We choose the "wrong people" for relationships or get lost in cycles of reenactment (an abused daughter marries and abusive husband), trying to make sense of things.
Warning Signs
Warning signs in children and adolescents of possible child sexual abuse
Any one sign doesn't mean that a child was sexually abused — and the signs could be caused by other life events — but the presence of several suggests that you begin asking questions and consider seeking help.
Has nightmares or other sleep problems without an explanation
Seems distracted or distant at odd times
Has a sudden change in eating habits
Sudden mood swings: rage, fear, insecurity or withdrawal
Leaves "clues" that seem likely to provoke a discussion about sexual issues
Writes, draws, plays or dreams of sexual or frightening images
Develops new or unusual fear of certain people or places
Refuses to talk about a secret shared with an adult or older child
Suddenly has money, toys or other gifts without reason
Thinks of self or body as repulsive, dirty or bad
Exhibits adult-like sexual behaviors, language and knowledge
An older child behaving like a younger child (such as bed- wetting or thumb sucking)
Has new words for private body parts
Resists removing clothes when appropriate times (bath, bed, toileting, diapering)
Source: Stop It Now!
Our world can become black and white, and we struggle with emotional shading and suffer wide mood swings. Our thinking becomes distorted, we adopt many thinking errors, and often fall into hopelessness and certainly lose the ability trust along the way. We may become hyper-vigilant and put up such an emotional wall that those who would help us can't get through. Feelings all run together and we struggle to recognize what we are feeling, or are aware of just a general numbness where our heart should be. We struggle to feel alive and often participate in high-risk behaviors to compensate. We struggle with dissociation and being "present." Often we deny that anything really bad happened and use repression to keep the hurt at bay. Self medication seems like a good idea, and many fall into addictive practices.
Marilyn van Derbur, 1958′s Miss America, tells the story of her recovery from her father's sexual violations in her book, "Miss America by Day: Lessons Learned from Ultimate Betrayals and Unconditional Love." She provides some unique insights into the dilemma, writing, "Most people have no understanding of how complex the long-term effects of childhood sexual abuse can be — especially if the violator was a family member, priest, coach … trusted friend. These pedophiles weave their way into our lives. Most are charming, talented, respected family and community members. They are not the bearded, stubble-faced Charles Mansons. They don't make us hate them, they make us hate ourselves. We don't want them in prison. We live a lifetime in a kind of prison difficult to describe."
The good news is, we can outgrow our deficiencies and find healing. Over the last 25 years, survivors, trained professionals and spiritual leaders have created an incredible body of recovery understanding that can guide us as we transform our lives and find healing.
For me, my first great milestone of healing was accepting that what happened was not my fault. "Of course not!" you might react, but it is not that simple for the child victim. Childlike logic follows this course: "We did something very bad. Adults don't do bad things, so therefore, this must be my fault." Shame immediately becomes our companion, hence van Derber's comment, "They don't make us hate them, they make us hate ourselves." Letting go of that shame was like taking a 20-pound rock out of my backpack. My burden was much lighter, and it marked the real beginning of my recovery or healing journey.
---
For a list of resources and help for victims of child sexual abuse and their families, visit www.stopitnow.org.
---
There have been many more weights lifted from me as I moved through the process we call recovery — too many to share in this forum. But the message is that healing is available. We do not need to suffer from our deficiencies that the abuse created. We can outgrow them.
For me there has been a surprising outcome: The joy of life is particularly sweet to me. It was hidden from me for so many years. Even though I have come to healing as I near the end of my sojourn, I am greatly comforted by and appreciate the peace, calmness and happiness that is opening before me. I do not feel cheated, only blessed to understand how wonderful life can be — A unique understanding that only comes from surviving.
In the process of recovering from addiction Roger became a licensed addiction counselor and wrote the LDS recovery guide, "The Waterfall Concept, A blueprint for addiction recovery." He blogs at his recovery website www.waterfallconcept.org.
×
Related Links
Related Stories