Estimated read time: 2-3 minutes
This archived news story is available only for your personal, non-commercial use. Information in the story may be outdated or superseded by additional information. Reading or replaying the story in its archived form does not constitute a republication of the story.
Courtney Orton & Andrew Adams ReportingA burglary suspect was shot and wounded by a police officer this morning. The suspect was found inside a Taylorsville bakery at 4846 S. Redwood Road.
A baker was inside the Del Sol bakery at the time of the break-in. He heard some noise then saw feet dangling from the ceiling. That's when he got out of the building and called 911. Sgt. Rosie Rivera, of the Taylorsville Police Department, said, "The baker actually did what he's supposed to do: get out of there. Who knows what would have happened to him."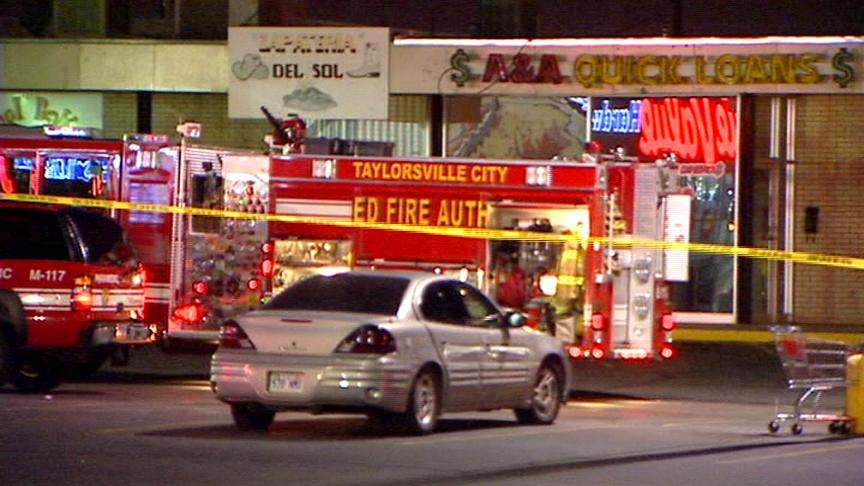 When officers entered the bakery, they found the suspect in a back room with a handgun. "They made their commands. The suspect didn't comply to their commands. He was shot on scene." The 21-year-old suspect was flown to LDS Hospital.
Police say at least eight businesses in Taylorsville have been burglarized by people who either cut a hole in the roof or went through the ventilation system. Similar burglaries have been reported in parts of Salt Lake and Davis counties.
Mary Gustafson, manager of True Value Hardware, said, "It's not easy to make a go of it in these retail businesses with that happening."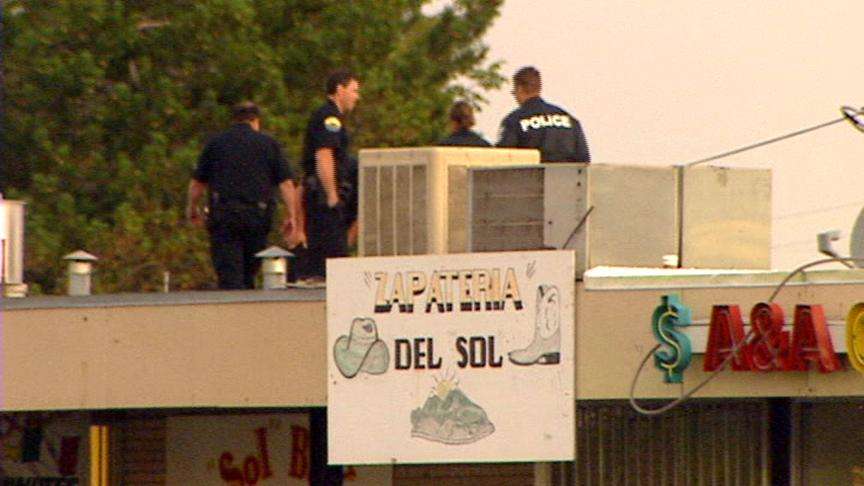 In fact, the Del Sol Bakery was broken into a couple weeks ago, and the True Value Hardware store experiences break-ins all the time. Police told manager Mary Gustafson someone tried getting through her roof last night. She feels lucky that they didn't. She says, "I'm sure that we had protection last night because they didn't get all the way in from the roof."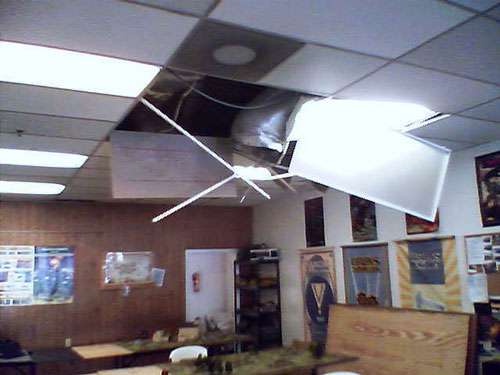 The first time it happened at Mind Games, store owner Matt Freed couldn't believe it. He thought his store had been hit by lightning. The second time, he was fuming and so were his gamers. He said, "You know, if they found out who it was, they might seek some sort of retribution."
Authorities say the roof method involves punching an entry through crawl spaces above a business, and it's becoming more common. "They're able to get into the business quickly, not be seen; basically they're not taking a lot, either. Just fast cash. They're not stealing items, things like that. It's more just going for the cash registers," explained Sgt. Rivera.
Police believe the burglars work in teams, and while they didn't find anyone else today, they're hoping evidence from today's break-in will help them in the future.
The suspect's name has not been released. He is in serious but stable condition.
The officer has been placed on paid leave during an investigation of the shooting, which is standard practice.
Taylorsville Police made some burglary arrests about a month ago, but the burglaries keep happening. They believe there's a very large group using the roof method.
(The Associated Press contributed to this article.)
×
Most recent Utah stories