This archived news story is available only for your personal, non-commercial use. Information in the story may be outdated or superseded by additional information. Reading or replaying the story in its archived form does not constitute a republication of the story.
MANILA, Daggett County -- A small-town motel owner has an issue with a big-name company.
It seems expedia.com was selling his hotel rooms on their discount travel reservation Webbsite. Normally, motel owners would love the business -- but one owner never signed up for Expedia's service, had no idea customers were heading his way, and has yet to be paid for the rooms.
Alan Browning bought a café in Manila, Daggett County, about a year ago.
"Everybody said we we're nuts," he said, but he's been busy. "It's been a lot more work than we thought."
Browning also bought the Flaming Gorge Motel right behind the café. That's been busy, too -- only sometimes, he doesn't even know it, thanks to travel website expedia.com.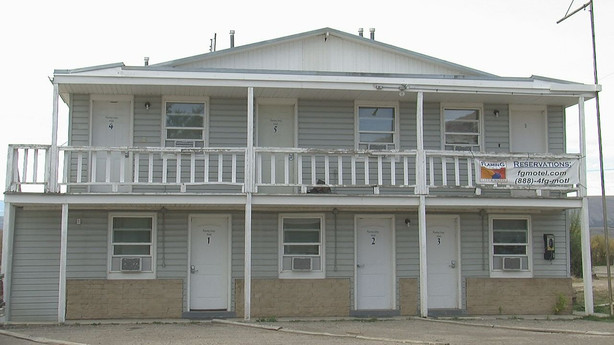 "They weren't really anxious to pay me. Put it that way," Browning said. "They're not offering anything but an apology."
Head to Expedia's website, look for hotels in Manila, Utah, and Browning's motel pops up.
The only thing is, he never signed up with Expedia.
A few months ago, a couple from Germany showed up at the Flaming Gorge Motel after booking a room on Expedia.
"They handed me a piece of paper and said, 'Is our room ready?'" Browning said.
But Browning had no idea what they were talking about, even though the couple had a confirmation letter.
Browning had a room for them, but the money went to Expedia.
Browning's son Ken, who works at the café, says it's happened before -- and his dad still hasn't been paid.
"You're talking about a couple hundred bucks, but it makes a difference when you're a small operation and you're trying to get up and going," he said.
KSL called expedia.com, to try and get some answers about Browning and his motel. Expedia actually called Browning Friday morning and said the reservations made for his motel were done under the previous owner, who had a deal with expedia.com.
Browning says he's not buying that story, because on those reservations he saw his very own name.
An Expedia spokesman wrote to KSL, saying, "They are working with Mr. Browning to rectify this situation and ensure he receives his payment."
That's fine with Browning, as long as Expedia takes off its 30 percent commission.
"They only want to pay me my share," he said. "They want to keep their cut." He says it's the least they can do.
The Flaming Gorge motel is still listed on expedia.com, but Browning says he'd like to have it removed completely.
Email: acabrero@ksl.com
×
Related Links