Estimated read time: 2-3 minutes
This archived news story is available only for your personal, non-commercial use. Information in the story may be outdated or superseded by additional information. Reading or replaying the story in its archived form does not constitute a republication of the story.
Richard Piatt and Adam Thomas Reporting A Senate subcommittee wants answers from the Mine Safety and Health Administration on what happened at Crandall Canyon.
The subcommittee members also want answers from the mine co-owner Robert Murray, but Murray didn't show up today and lawmakers were clearly annoyed. In fact, they plan to get answers from him eventually.
But for today, it was Richard Stickler on the hot seat, on behalf of his agency the Mine Safety and Health Administration.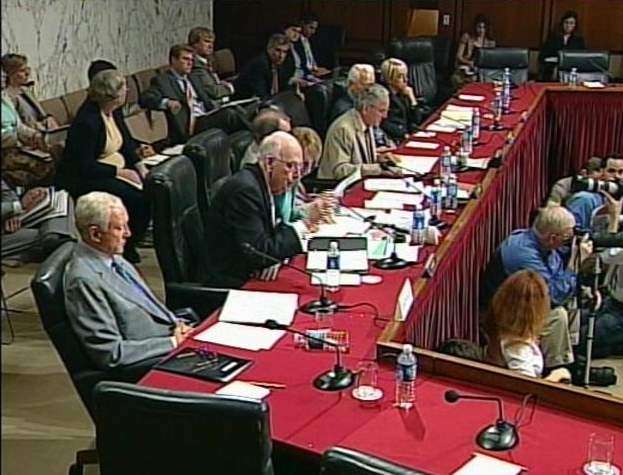 The senators didn't waste any time grilling Stickler about lax inspections and inadequate oversight. "It is infuriating even after Sago to watch MSHA continue a tepid and minimal approach to mine safety. What the hell does it take to shake up that agency?" Sen. Robert Byrd, D-W.Va., said.
The criticism extended to Murray as well, even though he wasn't there. "I'm fully convinced we need, and will issue, a subpoena here. And we will not allow him to avoid answering questions from this subcommittee," Sen. Arlen Spector, R-Penn., said.
The President of the United Mine Workers wasn't too happy with Murray either. "If I'd have been in charge there, you wouldn't have found Mr. Murray up there in front of the cameras. And he wouldn't have been dealing with those families, because I would have stopped it," Cecil Roberts said.
Stickler says an official MSHA team is investigating the mine collapse, along with an independent review team with the Department of Labor.
What he does know now is that the Aug. 6 Crandall Canyon collapse was a violent one. "In my nearly 40 years in the mine industry I've never seen a catastrophic mountain bump of this magnitude," Stickler said.
Miners' union officials also pitched in and were critical of inadequate inspections, regulation and rescue technology.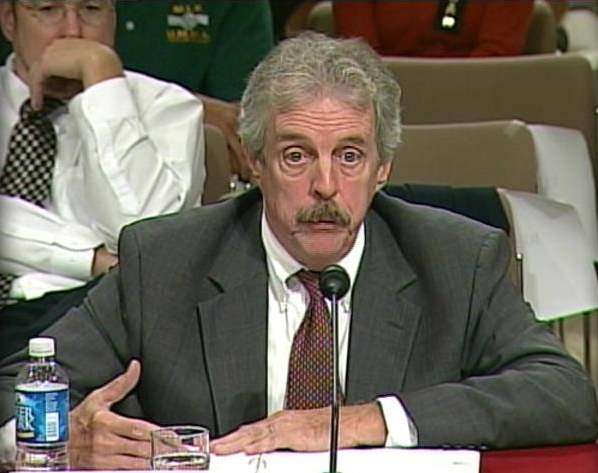 "If we're going to send people into these circumstances, in very difficult terrain, and difficult circumstances, then we need to be prepared to get them out and get them out quickly," explained mining expert J. Davitt McAteer of Wheeling Jesuit University.
Stickler says a number of the mine's safety equipment was blown out during the collapse.
Lawmakers say the information on what happened will probably result in a new set of rules or laws.
×
Related links
Most recent Utah stories