Estimated read time: 1-2 minutes
This archived news story is available only for your personal, non-commercial use. Information in the story may be outdated or superseded by additional information. Reading or replaying the story in its archived form does not constitute a republication of the story.
Richard Piatt ReportingUDOT has a new way to ease the pain of a new construction project.
A major part of easing the pain is allowing traffic to flow three lanes into town during morning rush hour; then three lanes going out of town during afternoon rush hour.
In order to change the lanes quickly and safely, UDOT is using a big machine to move a two-and-a half mile section of barriers. Workers jokingly call it simply the "barrier-mover machine." But it's a piece of technology UDOT is using for the first time to reduce the impact of a major construction project.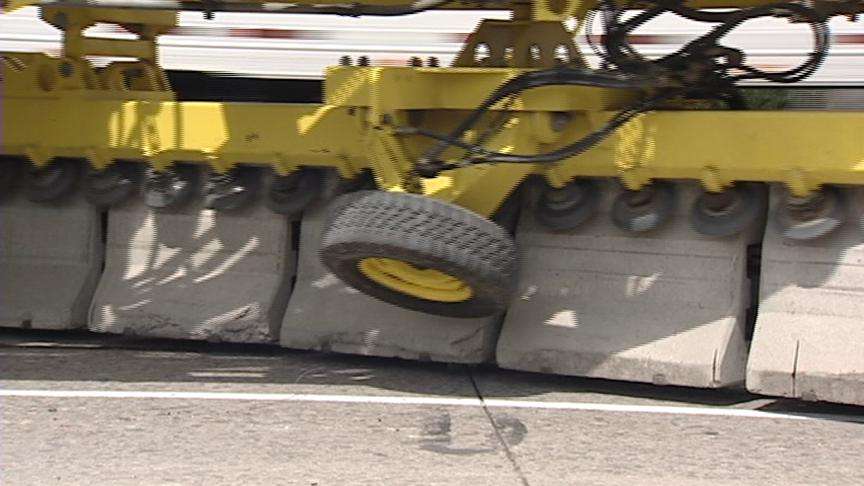 Randy Park, UDOT Region 2 director, said, "We want to make sure we have three lanes during the peak direction; which in the morning, we want three lanes going into town. In the afternoon, we want three lanes going out of town, and this barrier will allow us to do that."
UDOT will rebuild two and a half miles of freeway between State Street and 1300 East over the next two years.
Fourteen bridges at seven crossings will also be replaced. Each section will be built and then put in place in one piece; that and the movable barrier are both ways UDOT is trying to eliminate headaches.
The movable barrier already is in place, and it's three lanes going out of town. Tomorrow morning, the barrier will move again to make it three lanes going into town.
- - - - - -
×
Most recent Utah stories