This archived news story is available only for your personal, non-commercial use. Information in the story may be outdated or superseded by additional information. Reading or replaying the story in its archived form does not constitute a republication of the story.
SALT LAKE CITY — There have been harsh words and angry fireworks the last couple of days on the Dr. Phil Show, where they've been airing out the dirty laundry of FLDS leader Warren Jeffs.
The showdown highlights the awkward position Willie Jessop is in since Warren Jeffs was sent to prison. As convicted rapists' former bodyguard, Jessop is out of power now, angling to reclaim it, and alternately apologizing for Jeffs but defending the faith.
On the show, Jessop acknowledged Warren Jeffs' immoral acts but claimed he didn't know about them at the time.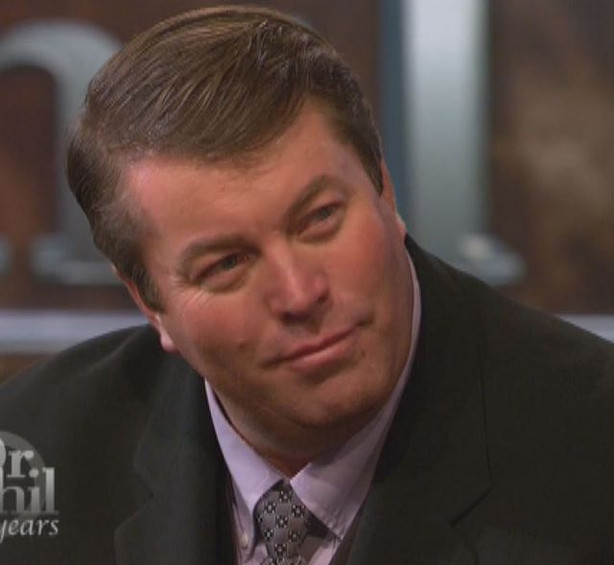 "I was part of a regime that hurt people really, really bad; and I have to live with it every day," Jessop said.
"You were so close to him, and his body guard, how can you not know the slightest what was going on?" said Brent Jeffs, who has accused Warren Jeffs of raping him.
"The evidence I've seen, there was people that you accused that weren't even in the church, that you accused, that had nothing to do with this," Jessop told Brent Jeffs.
"That has nothing to do with this," Brent Jeffs replied.
"If the government would have believed you, they would have filed a case," Jessop said. "That's all I can say."
"If Warren was not guilty, why did he take off and run?" private investigator Sam Brower said. "I mean, that doesn't make sense. Innocent people don't run."
"What I don't want to do is sound like I'm defending Warren," Jessop told Dr. Phil at one point in the interview.
Dr. Phil then cut him off, saying, "Then stop defending him!"
"I'm trying to defend a system," Jessop countered.
Brower noted that 600 leaders, including President Barack Obama, received a proclamation from Jeffs just four months ago.
"In this, he gives the most crazy prophecies and revelations warning the government to let him go or suffer the judgments of God, and your signature is right there," Brower pointed out to Jessop.
"Let's be fair about what this is. There's a signature from every single member in the entire church, and these signatures are used on several documentations including asking the government to return our land," Jessop explained. "So for you to come in here and say it was to patronize Warren Jeffs is a crock!"
Jessop then threw the document to the floor and said, "It was a deal that showed the entire church, and it showed that we were asking the government for redress of our lands!" "You're showing your true colors!" Joni, a former member of the FLDS Church, shouted. "This is Willie! This is the Willie we know!"
Dr. Phil summed the discussion up telling Jessop, "They (former FLDS members) came here wanting to forgive you and accept an apology and move forward. But I think, instead, what they've gotten is belligerence, anger and avoidance."
The show was taped several weeks ago. In a coincidence of timing, Wednesday, Willie Jessop and Sam Brower were supposed to be in court in St. George in an on-going civil battle. Brower is trying to collect a $15,000 judgment against Jessop.
But Jessop didn't show at the hearing, apparently because he's in Switzerland. The judge ordered a bench warrant for his arrest.
Email: hollenhorst@ksl.com
×