Estimated read time: 2-3 minutes
This archived news story is available only for your personal, non-commercial use. Information in the story may be outdated or superseded by additional information. Reading or replaying the story in its archived form does not constitute a republication of the story.
Sarah Dallof Reporting Salt Lake County investigators are piecing together a bizarre crime. An 18-year-old man allegedly beat two friends with a steel pipe, killing one of them.
The three were in Neffs Canyon late Friday night. One of the men, 18-year-old Christopher Hewitt, had brought along a metal pipe. He told the others he was worried about bear attacks.
Then according to the father of one of the victims, Hewitt yelled something to the effect of, "Watch out! Bear!" He then started swinging.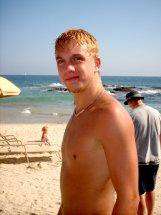 Ben Perkins-Link was a young man who couldn't get enough of the outdoors. He loved his dog, basketball, bodysurfing and playing golf with his dad. "He'd play from the blue tees, I'd play from the white. A little bit of a handicap, and we always had a wager on a milkshake or a Slushee. He always wanted to bet," Don Link, Ben's father, explained.
But Ben was also a young man who faced tough obstacles. In 2005 he nearly died in a car accident, delaying his high school career and future plans.
Following three weeks in the hospital, and in between numerous surgeries, Ben graduated and started to get his life back on track. He then began thinking about the future. "He always loved working with people. He always said he wanted to help people. He was looking into a physical therapy assistance program at the community college," Don Link explained.
But on Friday Ben was allegedly beaten to death with a metal pole held by 18-year-old Christopher Hewitt, a man Ben's father describes as an acquaintance of his son.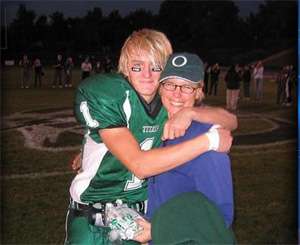 Ben's good friend Seth Coleman was also hit but escaped with minor injuries.
Don Link says before Friday's attack the three stopped by his home. Ben told him Hewitt was insisting they go to the canyon and described Hewitt as a strange but OK guy -- trust that proved fatal. "Ben couldn't seem to get a break as far as things happening to him that were beyond his control and not his fault. This is on that list of things, and sadly it ended his life," Ben's father said.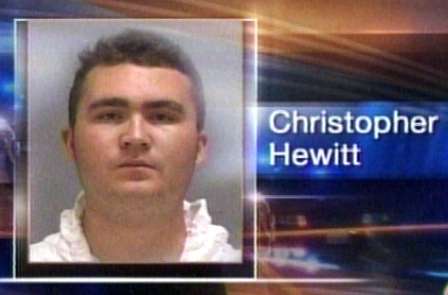 Hewitt is being held in the Salt Lake County Jail on first-degree murder and attempted murder charges.
KSL News contacted the jail to request an interview with Hewitt, but the request was declined.
×
Related links
Most recent Utah stories