Estimated read time: 7-8 minutes
This archived news story is available only for your personal, non-commercial use. Information in the story may be outdated or superseded by additional information. Reading or replaying the story in its archived form does not constitute a republication of the story.
WEST VALLEY CITY — West Valley Police Chief Thayle "Buzz" Nielsen admits he takes the case of missing mother Susan Cox Powell very personally.
"I promised (Chuck Cox) that we would do everything that is humanly possible, that we just wouldn't give it up," he said of his vow to Susan's father to resolve the case.
It's been 21 months since Susan Powell was last seen. It's been an investigation that saw a swarm of media attention in the beginning, seemingly went quiet for about a year, and recently skyrocketed to the forefront of news headlines with high profile searches in Ely, Nev., the Topaz Mountain region and at the home of Steven and Josh Powell in Puyallup, Wash.
---
We're right here on the verge of this. We get through the evidence in that trailer, I'm greatly optimistic we will be ... oh man, all that hard work is paying off I think.
–Thayne "Buzz" Nielsen, WVC police chief
---
In a sit down interview with Nielsen in his office Tuesday, the chief used phrases like being "in the fourth quarter" and the "tipping point" when describing where the investigation into Susan's disappearance is now at.
"We're right here on the verge of this. We get through the evidence in that trailer, I'm greatly optimistic we will be ... oh man, all that hard work is paying off I think," he told the Deseret News.
Search of Steven Powell's home
Much of his excitement comes from the mountain of evidence collected Aug. 25 during the search of Josh and Steven Powell's home.
"We filled a damn trailer. It's going to take us three months to go through it," the chief said.
Investigators collected videos and photographs of child porn as well as images of Susan Powell apparently taken without her knowledge, in addition to other items, and loaded them into an evidence trailer.
Part of that evidence led to the arrest of Steven Powell, Susan's father-in-law, who was charged in Pierce County Superior Court with 14 counts of voyeurism and one count of possession of child porn.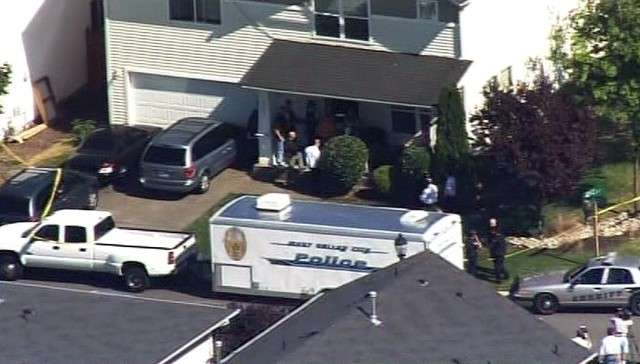 Nielsen said there is still plenty of evidence left to comb through, which could possibly lead to finding other persons of interest.
Nielsen clarified statements that Josh Powell, Susan's husband, is the only person of interest in the case.
"We say, somehow, he's our only person of interest, that's really not true," the chief said. "Anything that comes up, we're looking at it."
Nielsen said investigators did not want to focus on one person and "forget the other stuff."
But the chief also noted that right now, all the outstanding questions in the case keep coming back to the husband.
"Most of the time, generally speaking, you don't do (a crime) in a vacuum. Do our leads keep coming back to that person of interest? Absolutely. But we're not going to rule out any type of other people that show up on these investigations."
When asked whether Steven Powell is a person of interest in Susan's disappearance, Nielsen said, "Not yet, but we don't know." What determines whether he becomes a person of interest could be in the trailer of evidence police collected.
Why Josh Powell is a person of interest
Investigators have said repeatedly that Josh Powell has not cooperated with them. But Powell insists, even in recent interviews, that he has been cooperative.
"None of that is true," Nielsen said.
Josh Powell also recently said in an interview that he would be willing to talk to the FBI but not to West Valley police.
---
If (Josh Powell's) innocent, then great, let's figure this out, tell us what we're missing, sit down with us.
–Thayne "Buzz" Nielsen, WVC police chief
---
In the coming days, Nielsen said his department plans to draft a letter personally inviting Josh Powell to sit down with the FBI and his department will take care of the expenses.
"If he's innocent, then great, let's figure this out, tell us what we're missing, sit down with us," Nielsen said. "Josh also has the right to tell the truth. He has the right to come forward."
Nielsen said his department got "beat up" in the media over their recent search in Ely, which included a check of abandoned mine shafts in the mountains outside of town. But detectives went there and to the Topaz Mountain area based on "solid evidence," he said. As for the "Monday morning armchair quarterbacks," Nielsen said he has told his investigators to mostly ignore them.
"They don't know that we've got more stuff than they can even imagine," the chief said.
Because of a court issued gag order, Nielsen cannot talk about specific evidence in the case.
He said detectives spent three to four months in the Simpson Springs area — the place where Powell said he took his children camping on the winter night in December 2009 when his wife went missing. Officers spent part of that time talking to mining experts, using cameras and cables, presumably to check abandoned mine shafts.
Whatever the public thinks they know about the case or whomever they think is responsible, Nielsen said it has to be backed up by evidence.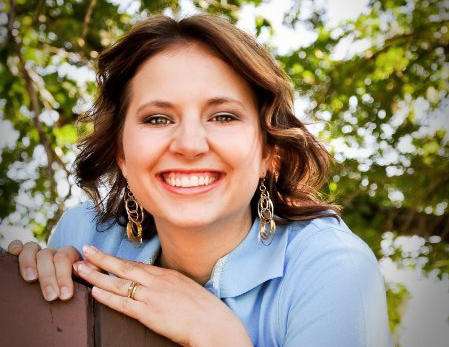 "It takes evidence, prosecution and a conviction. We only get one shot at this," he said. "People should realize we haven't given up ever."
There is no statute of limitation for filing a case. So Nielsen said he wants his detectives to do it right.
When asked whether the public search of Ely was also meant to "shake the trees" of potential suspects to see how they'd react, Nielsen admitted that was a small part of their motives.
"Whatever we say here today, Josh will be reading tomorrow," he said. "I committed to Mr. Cox that we will give him everything. And I think with this last round, we'll start to see some things move now, so I'm really optimistic we're in the right direction."
Nielsen said his detectives had checked each lead at least a couple of times, including the theory that Susan ran away with missing Utah man Steven Koecher. Both Josh and Steven Powell have repeatedly said they believe that's what happened to her. The police chief said there is no evidence to support that.
"We didn't have any leads or any evidence, and we still don't today, that would indicate she's still alive," he said.
Progression of the investigation
Nielsen roughly estimated the department has spent about $500,000 on the case. But through donations and other means — in addition to the tremendous cooperation from law enforcement agencies both in Utah and Washington — he said it has all worked out.
Some detectives have been working three months straight without a day off.
"The drain on resources is really significant," Nielsen admitted. "It's been one of the tougher years I can remember."
The biggest reason the case has progressed so slowly is the lack of cooperation from Josh Powell.
"We had to turn over every rock. That's what's so difficult about this case," Nielsen said. "We've had no help from Josh. So we've had to turn over every little shred ourselves."
Chief's concern for Powell children
Relate:
The chief also said he is extremely concerned about Susan and Josh Powell's two young sons, who were taken into state custody last week when their paternal grandfather, Steven Powell, was arrested. Nielsen made his comments prior to Tuesday's custody hearing in Puyallup. A judge is expected to decide Wednesday whether their father or their maternal grandparents, Chuck and Judy Cox, will have custody.
With everything that's happening currently with Josh and Steven Powell, Nielsen isn't sure the Powell home is the best place for the two boys. He recounted that when West Valley police arrived at their home last month to serve their search warrant, the children were playing in the yard.
The children apparently knew one of the female Pierce County sheriff's deputies. The other officers present said it almost "emotional" how the two boys sprinted to the deputy when they saw her and gave her a big hug, Nielsen said.
"We're going to solve this. This is going to get resolved. I promised the Coxes I would never give up. It's been a long road but it's starting to come around," he said.
----
Written by Pat Reavy with contributions from Sarah Dallof.
×
Related stories
Most recent Utah stories