Estimated read time: 2-3 minutes
This archived news story is available only for your personal, non-commercial use. Information in the story may be outdated or superseded by additional information. Reading or replaying the story in its archived form does not constitute a republication of the story.
John Hollenhorst reportingThe body of a teenage foreign exchange student from Korea was recovered Sunday in Causey Reservoir. He drowned Saturday, and investigators aren't sure why.
Causey Reservoir is much less-known and far less popular than Pineview Reservoir, just a few miles farther down the Ogden River. Causey has more than its share of drownings because its cold deep water makes it especially dangerous.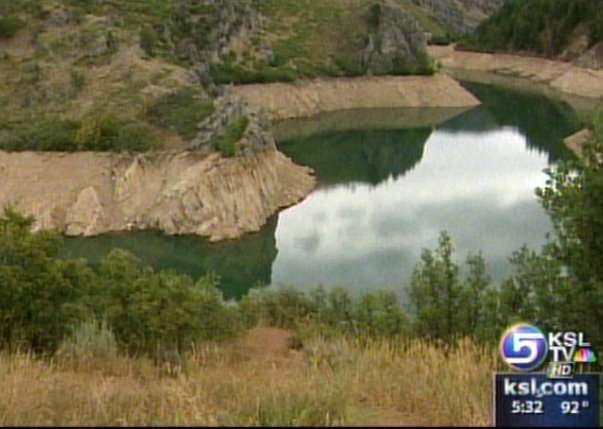 The chilly waters of the reservoir swallowed up the 18-year-old exchange student Saturday while he was on an outing with a church group. While swimming across a relatively narrow part of the lake, he yelled and then went under.
Originally the Weber County searchers used divers, but it became so difficult they borrowed a high-tech tool from neighboring Summit County. It's a submersible robot that can be remotely steered as it swims, dives and searches. The Summit County team continued training with the device even after they found the body.
The submersible video camera found the teen 121 feet deep. Its robotic arm grabbed him and brought him to the surface.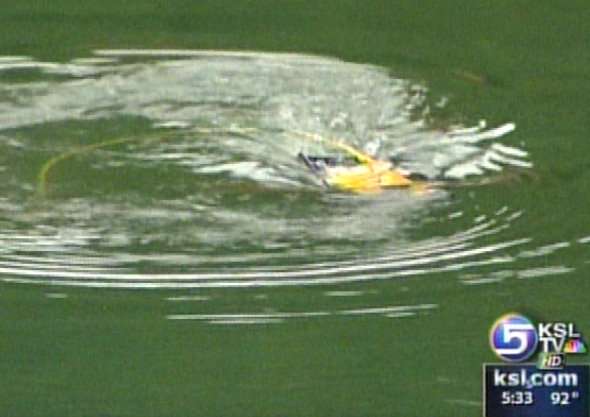 Weber County Sheriff Brad Slater said, "The depths were such that it was really difficult and unsafe to put surface divers down to the depths that exist here in this body of water."
The steep slopes of the canyon give you a clue as to how deep this reservoir is. When it's full, in places those slopes come together almost 300 feet below the surface.
Authorities don't know why the boy went under. He was possibly exhausted, certainly chilled by the cold water. He may have misjudged the distance he was swimming with his church group.
Slater said, "Well, obviously it's a tragic event. And they're quite shook up about it, as you can imagine. This church group was here to have fun and enjoy friendship, one with another, and now they're suffering some real heartache today."
At last word, authorities were still working through the State Department to notify the exchange student's relatives in Korea.
Because the reservoir is so cold, so deep and so remote, there's a local regulation that requires life jackets for all water activities, including swimming. The boy who drowned wasn't wearing one.
×
Related links
Most recent Utah stories