Estimated read time: 6-7 minutes
This archived news story is available only for your personal, non-commercial use. Information in the story may be outdated or superseded by additional information. Reading or replaying the story in its archived form does not constitute a republication of the story.
PUYALLUP, Wash. — Steven Powell pleaded not guilty to multiple counts of voyeurism involving young girls Friday and was ordered held on $200,000 cash only bail.
The not guilty pleas capped off a flurry of activity in the Susan Cox Powell case over the past 24 hours — including the arrest of Susan's father-in-law, Steven Powell, and multiple court hearings related to Susan Powell's childhood diaries and Susan's father filing for custody of his grandchildren.
Appearing in a jail jumpsuit, Powell's appearance in court was brief. He was charged in Pierce County, Wash., Superior Court with 14 counts of voyeurism and one count of possession of materials of minors engaged in explicit conduct. Police say they found about 2,000 photographs of young children, mostly young girls and many in partial states of undress.
If Powell does make bail — which the judge set at $200,000 — he's been ordered not to leave the Seattle and Puyallup areas, have no contact with the alleged victims or come within 1,000 feet of their residence. He is also not allowed to have any contact at all with children 18 and under and must stay away from schools and playgrounds.
The evidence against Steven Powell
Authorities say Steven Powell's arrest Thursday night and the charges he was arraigned on Friday were related to the search for Susan Powell, but images and videos were discovered because of a search at Powell's home in August.
"West Valley police personnel reviewed videotapes and compact discs and found thousands of images of females being videotaped without their knowledge, including Susan Powell," according to a statement from prosecutors. "Many images were of minor females."
---
"West Valley police personnel reviewed videotapes and compact discs and found thousands of images of females being videotaped without their knowledge, including Susan Powell," according to a statement from prosecutors. "Many images were of minor females."
---
Many of the images were of females in various stages of undress, according to prosecutors.
Ed Troyer, with the Pierce County Sheriff's Office, said, "Through the investigation we found hundreds and thousands of pictures of little girls and people at parks, close ups of body parts. So we have a whole bunch of victims out there who don't even know they're victims."
Troyer said Powell used high-tech camera gear to take inappropriate pictures of young girls in his neighborhood taking showers, sitting on toilets in their homes and of young girls in local parks.
"Basically he's a peeping Tom with high tech gear," Troyer said.
Some of the images were of children as young as 8 years old. Prosecutors say some of Steven Powell's digital images were saved onto discs labeled "taking bath" and "open window in back of house."
The mother of an 8 and 10-year-old girl who were photographed without their consent was contacted by police.
"Crying, she said that she never thought someone would be watching and photographing her daughters," according to a statement from the Pierce County Attorney's Office.
The girls lived near Steven Powell, 61, from June 2006 to August 2007.
---
"Basically he's a peeping Tom with high tech gear," Ed Troyer, Pierce County Sheriff's Office
---
West Valley police issued a statement late Thursday saying even though the search of Steven Powell's home stemmed from their investigation into the disappearance of his daughter-in-law, "this arrest is not related to the case involving the disappearance of Susan Cox Powell."
After some of the images were discovered by the West Valley Police Department, they were turned over to the Pierce County Sheriff's Office for further investigation.
Troyer said some of the evidence collected included images of Susan Powell being videotaped or photographed apparently without her knowledge.
According to an affidavit filed in Pierce County Superior Court in Washington, there were folders that also contained many graphic images of Steven Powell himself.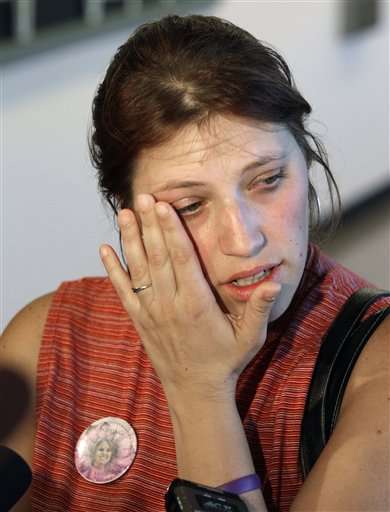 The day after his home was searched, Steven Powell told reporters in front of his house that many of the pictures and videos taken would be considered "inappropriate for a married woman and her father-in-law" while suggesting that Susan Powell was a willing participant in a flirtatious relationship with him.
Steven Powell also made the comment without going into detail, "I wished I had removed some things from the house so they wouldn't have been taken." He also said that "embarrassing" pictures, videos and journals belonging to him had been seized by police.
After Friday's hearing, Denise Cox, Susan Powell's sister, said she believes Steven Powell either had something to do with her sister's disappearance or knows something about it.
"Give up. I wanna know, I want to know what happened to her," was her tearful message to Steven Powell.
Cox said she has accepted the fact her sister is likely dead.
"I hope the truth comes out soon," she said. "It's hard. I want this all to come to a close."
Powell's daughter: Arrest not completely unexpected
Word of Steven Powell's arrest traveled quickly to his daughter, Jennifer Graves who lives in West Jordan. She said her father's arrest is not all that unexpected.
"I didn't know he was collecting images and things like that, but I knew he had problems like that in the past. Not taking pictures of people around him, but he has collected magazines and stuff like that," she said.
Graves learned of her father's arrest during a phone call from Susan's father, Chuck Cox around 11:15 Thursday night. She said when hearing about the arrest, she both laughed and cried. She called his alleged behavior despicable. She said she doesn't know if he's somehow involved in Susan's disappearance but hoped if he was that his arrest would help the case move forward.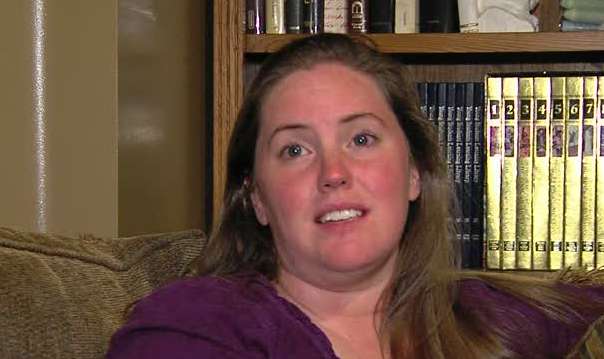 Graves believes police made a good move by arresting her father. She said she hopes he stays in jail for a long time. She also said she's relieved to hear that her two nephews have been removed from the home.
Susan Cox Powell, 28, has been missing since Dec. 6, 2009. Her husband, Josh Powell, has been called a person of interest in the investigation because police say he has been uncooperative.
In the past few months, Chuck Cox has been engaged in a heated war of words with Josh and Steven Powell. A court eventually ordered Cox and Josh Powell to stay at least 500 feet away from each other.
Josh Powell and his two young sons have been living with his father, Steven Powell for about two years, but during Steven's arrest, the boys were taken by the state into protective custody. Friday morning, Chuck Cox filed for full custody of them.
"I think it's a sad day for the Powell family that this has come out. I am relieved that the children are no longer in that household," he said.
Cox said he did not know if any of the alleged pornographic material seized from Steven Powell's house included his grandchildren. He called the crimes Steven Powell is accused of committing "disgusting."
"I think it very clearly shows that (Susan's) concerns were justified about Steven Powell, it supports everything she said about him," he said. "My daughter did not want those grandchildren in that house. I'm glad they're not in there now."
Neighbors of Steven and Josh Powell in the Seattle suburbs describe Steven as an approachable guy.
One neighbor said, "I just told him that it's a real sad thing the way the media's portrayed it and I hope the truth comes to light, whichever way it is. He's always wanted that, too. At least that's what he's expressed to me."
Other neighbors told KING TV in Seattle they're surprised the latest appearance of the media on their street is a high-tech peeping Tom case.
----
Written by Pat Reavy with contributions from Sarah Dallof.
×
Photos
Related stories
Most recent Utah stories