Estimated read time: 1-2 minutes
This archived news story is available only for your personal, non-commercial use. Information in the story may be outdated or superseded by additional information. Reading or replaying the story in its archived form does not constitute a republication of the story.
Ed Yeates ReportingFormerly conjoined twins Kendra and Maliyah Herrin started school this week for the first time, and though this is only their fourth day in kindergarten, they love it.
Maliyah and Kendra, who made history in a monumental separation surgery more than a year ago, started school this week.
Their parents say they just want to let Maliyah and Kendra do what they feel comfortable doing. Even out on the playground, they mix and interact with the other kids.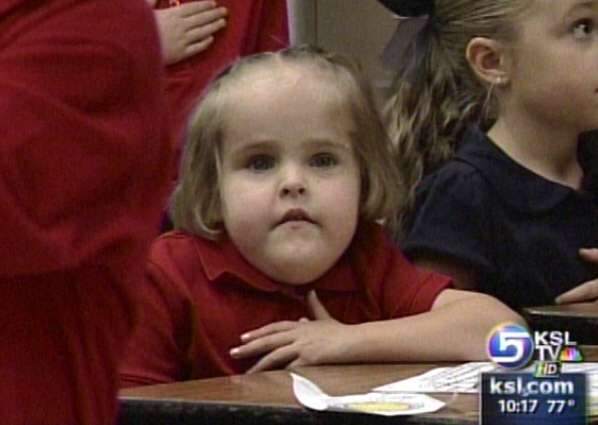 Erin Herrin, the twins' mother, says, "We want them to gain their own independence, so we encourage them as much as possible to do things on their own."
The girls are doing just that! They laugh, write, paint, sing and listen to stories, just like all the other kids there.
Maliyah says her favorite part of school is coloring. Kendra prefers to "look at books."
Kids know the twins are physically different but have accepted them right from the get-go. That's because on day one, Erin explained things about her girls on a level the class could understand.
Tina Huber, the girls' teacher, said, "She gave the analogy of Cheerios and how sometimes you've seen them stuck together, and the girls came stuck together."
Though still bonded as sisters, they're now rows apart, making friends, very much their own personalities.
"There's just something unique about their bright little faces, and they can just light up a room," Huber says.
×
Most recent Utah stories