Estimated read time: 2-3 minutes
This archived news story is available only for your personal, non-commercial use. Information in the story may be outdated or superseded by additional information. Reading or replaying the story in its archived form does not constitute a republication of the story.
Sarah Dallof ReportingThieves are causing a family extra stress that they really didn't need this Labor Day weekend. They came to Utah to visit an ailing relative and brought the outdoor toys so their children could play. Now that's all gone.
The gear is valued at about $20,000. Police have no leads on where it could be. They're asking all of us to be on the lookout this holiday weekend for a black trailer with rails, carrying dirt bikes and four-wheelers.
Fresh out of the pool, the Jolley kids are running around their hotel lawn. Their options right now are limited because overnight their dirt bikes and four-wheelers were stolen, along with the family SUV.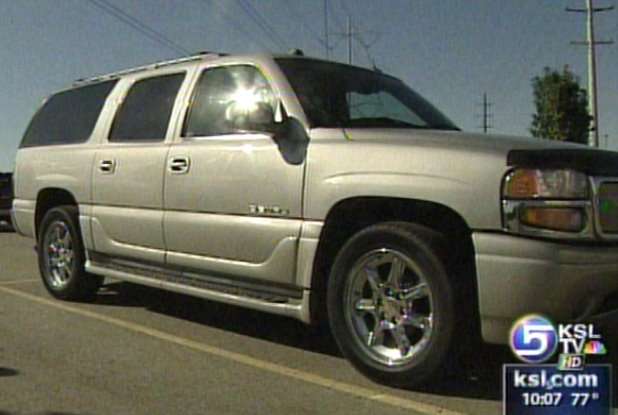 Craig Jolley says, "I thought maybe my wife had moved it to play a joke on me. Looked around, didn't find it; called her, and she was just as shocked as I was."
Thanks to their On-Star system, they were quickly able to locate the SUV, without the trailer, just a few miles away.
The thieves dumped soda all over the floor, stole DVDs, CDs, an iPod and an extra set of keys from the console.
Holly says, "It feels weird. They looked through our stuff, they know where we live."
It's a bad start to the long Labor Day weekend for the four Jolley kids, who planned to ride with their cousins.
Britton Jolley told KSL, "It makes it not as fun as it could have been, thinking about our stuff being gone, could have had a funner time."
For their parents it's knowing the outdoor toys they saved for years to buy their kids are gone; that is the most upsetting.
"I think it's ridiculous that someone would stoop down to do this," Craig said.
The family is offering a reward for information that helps them find their gear or helps police make an arrest. If you know anything, you're asked to call South Jordan Police.
×
Most recent Utah stories