Estimated read time: 2-3 minutes
This archived news story is available only for your personal, non-commercial use. Information in the story may be outdated or superseded by additional information. Reading or replaying the story in its archived form does not constitute a republication of the story.
OREM -- The city told Bud Durrant last fall that he was in violation of the law for operating a commercial business in a residential neighborhood. It's bad news for the farmer, and his customers who have a yearly tradition of buying their pumpkins from him.
Durrant lives along 1600 North in Orem. His front yard is nice and green, but every September for the past 20 years, it turns orange, filled with pumpkins for sale. But a neighbor's complaint about all of the traffic, has him fighting to stay in business.
"We have a beautiful garden and it's weed free," said Durrant, who loves to grow produce.
His backyard garden is meticulously tended, but he is known for something else.
"The farmers call me the pumpkin man."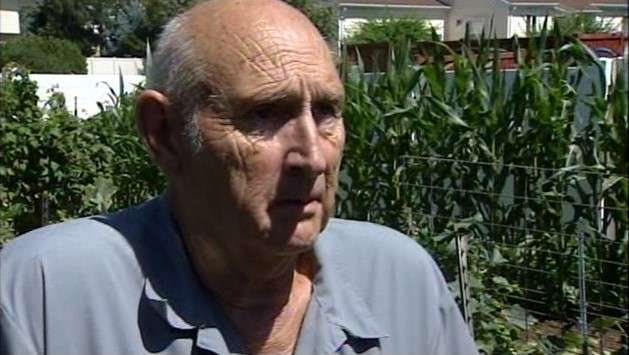 That's because Durrant grows thousands of pumpkins every summer, in a pumpkin patch about 20 miles away from his home, near Lake Shore. And he has hundreds of loyal customers.
"We charge them by the pumpkin," Durrant said. "We put them in one, two, three, four, five dollar stacks, sometimes we have a six or seven dollar stack or eight dollars when they are great big monsters."
City officials received a complaint about Durrant's pumpkin sales last fall and informed him then that he needed to request a zoning change to make it legal, since the produce is not grown at his home.
"After 49 years of farming and selling your produce in Orem city, if I'm not grandfathered in, even after 20 years selling them here at our home. If I'm not grandfathered in, there's something haywire."
"He's importing them from other areas and the volume of it is such it creates a challenge," said Bruce Chesnut, Orem City manager.
At city hall, Orem officials tell us Durrant didn't apply for that zoning change until two weeks ago. The public process takes several weeks and won't be complete until nearly Halloween. However, Monday afternoon city officials decided to give Durrant more time.
"Because we are in the process of looking at that application, we're going to allow Mr. Durrant to sell his pumpkins this year and go through the process of input and make consideration for what we are going to do in the years to come."
Durrant said that takes a lot of pressure off of him. A public hearing will be held before the Orem planning commission and then the City Council before a decision is made about the future. But for the pumpkin man's customers, they can count on buying their pumpkins here this year. Durrant plans in about two weeks.
×
Photos
Related stories
Most recent Utah stories