This archived news story is available only for your personal, non-commercial use. Information in the story may be outdated or superseded by additional information. Reading or replaying the story in its archived form does not constitute a republication of the story.
SALT LAKE CITY -- If you've ever lost your purse or misplaced your wallet, you know the panic that follows once you discover it's gone.
For one Salt Lake County couple, that nightmare didn't last long thanks to some honest employees at the Texas Roadhouse restaurant in Taylorsville.
Manager Kellie Christiansen recently found a wallet on a table in the restaurant.
"It didn't have a phone number to contact them, but there was an address on it," she explained.
---
When something like this comes across you know you can count on her to do the right thing.
–Sam Maio
---
Kellie instructed two employees to drive to the owner's address on a Saturday morning, return the wallet and deliver two complimentary meals. The act of kindness surprised the 91-year-old man who had lost the wallet.
His daughter-in-law, Jean Newton, nominated Kellie for a High 5.
"Anyone who has ever replaced a wallet and all its contents knows the time and effort and money that's involved. So we were so glad to hear that it was returned. Then when we heard the manner that it was returned, we were just amazed."
The restaurant's marketer, Maci Taylor, said, "Kellie is one of the most sweet, awesome managers that we've ever had here at Texas Roadhouse."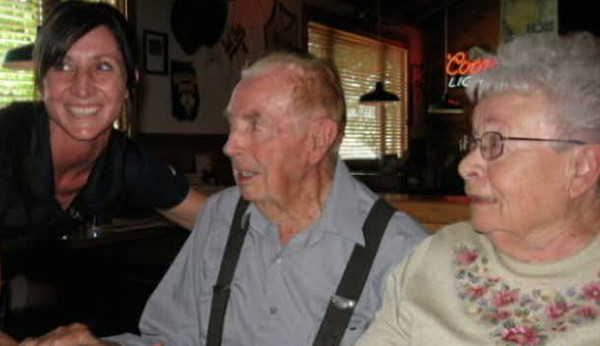 Restaurant manager, Sam Maio, added, "When something like this comes across you know you can count on her to do the right thing."
"Any time we can help out the community, definitely if we have the opportunity, we'd love to help," Kellie told KSL.
As part of the High 5 she received a gift basket from our sponsors, Les Schwab. If you know someone who deserves a High 5 nominate them here.
×