This archived news story is available only for your personal, non-commercial use. Information in the story may be outdated or superseded by additional information. Reading or replaying the story in its archived form does not constitute a republication of the story.
WEST JORDAN — Members of the Utah National Guard's 1-211 Attack Recon Battalion have been preparing for as long as a year to deploy to Iraq in September.
The Apache attack helicopter battalion's deployment was scrubbed at the last minute, leaving about 400 Guard members in a scramble to reconnect with their lives at home while also having a "warning order" they will instead go to Afghanistan in about 13 months.
"What am I going to do now?" was the first thing to go through Spc. Angela Christiansen's mind when members got word on Thursday the deployment had been scrubbed. "I have no idea since I was focused completely (on deploying) since June."
As unnerving as deploying to Iraq might have been, unhitching from deployment plans "is more frightening because it's more uncertain," she said. "I quit my job. I was renting an apartment. I left that. I was staying with a friend temporarily, so now I have nowhere to live."
Sgt. David Driscoll has a house he can't live in because he leased it for the time he expected to be gone. Now he's trying to find something else near where his children are going to school. Spc. William Price, an Apache crew chief, took a year off school to get ready for the deployment. He has been out of school long enough that he will soon have student loans coming due without the combat-zone-enhanced full-time military paycheck to cover those costs.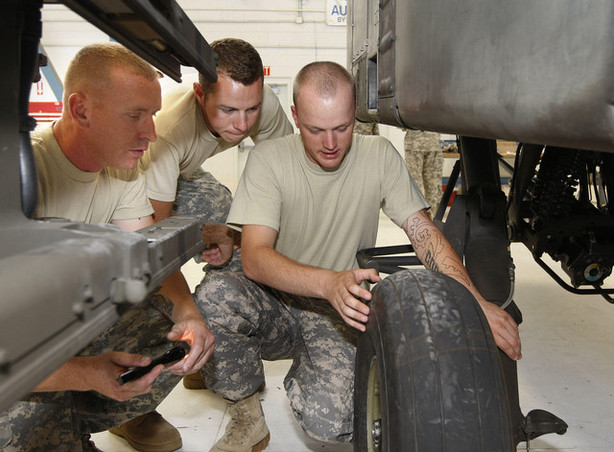 Pfc. Emily Veylupek scrambled as soon as she got the news so she could get back into school. "I missed the deadline to apply" at the University of Utah, she said, where fall classes began Monday, so she's trying to register late at Salt Lake Community College.
Pfc. Adrian Brewer's wife, Ashlee, is expecting the couple's second child. "My first thought was, 'Yea, he is going to be here, and he will be here. And it took a few days to realize we had a lot to get put back together.'"
Financial concerns "are very big for us right now," her husband said. His military orders and full-time pay end Sept. 2.
About one-third of the battalion's 400-plus members are college students. About one-fourth of the soldiers work for the Guard full time. The rest, including some of the students, make their livings at civilian jobs. About a third of those have immediate employment problems.
It may have seemed obvious to an outsider that the deployment would never happen. The battalion was expecting to leave Utah in mid-September, spending its first four months training at Ft. Hood in Texas. That meant they wouldn't even arrive in Iraq until after the first of next year. The Status of Force Agreement between the United States and Iraq mandates that all U.S. forces leave Iraq by Dec. 31.
But that agreement has been in place since 2008, and the Guard's heads-up that the Apache battalion would be going to Iraq was initiated about a year ago. Federal training dollars started pouring in to help the 211th retool from A model to D model Apaches, bring additional soldiers into the battalion, and prepare for a one-year deployment.
Did that mean the Pentagon knew something beyond the deadline spelled out in the Status of Force Agreement? "What I see in the news and my own personal opinion may differ from that, but I have to be prepared, and prepare my soldiers, based on what my guidance is," said Lt. Col. Greg Hartvigsen, the battalion commander. "The critical factors were we were driving toward a mid-September date for mobilization."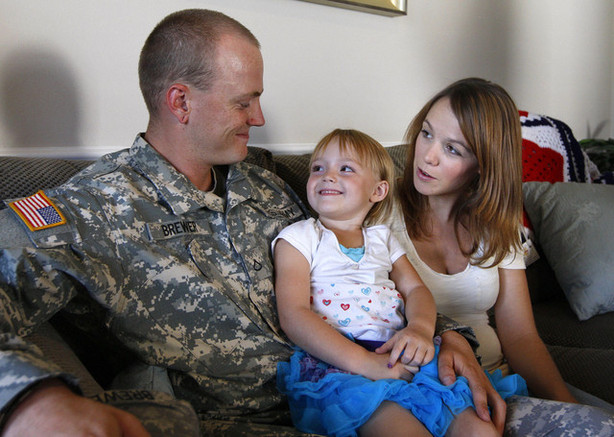 July rolled into August and the battalion had things in place to deploy — except the final order from the Pentagon. Guard leadership in Utah began pressing the Pentagon for that final order, and plans for the deployment began to unravel.
"We were trying to be swapped into an active component's place. We could do that in January after training at Ft. Hood so we could keep these guys on their timeline and not further disrupt their lives. That's what we were doing," Hartvigsen said. "For various big-picture Army reasons, including funding and sourcing, it was determined the best thing to do was to cycle us into the next National Guard rotation," which would be in Afghanistan.
The final decision to reschedule came Thursday, Aug. 18. "As soon as that occurred, we stopped our training at Camp Williams and buttoned it up. We regrouped on Friday," he said. Guard leadership met with battalion members and their families on Saturday.
"Every single one of us has got to have a mental and emotional reset to get ready to go again a year from now. That's hard on families and hard on soldiers to have to reset their thinking to be ready to go again," Hartvigsen said.
Not all of the news is bad, the commander said. The battalion got more advanced training faster because of the original deployment plans. His soldiers will be better prepared for Afghanistan than they would have been for the earlier deployment to Iraq. In the meantime, Hartvigsen has to put a training plan together for the coming year — something he wouldn't have needed if the battalion had been under federal orders in Iraq.
Apache pilot Chief Warrant Officer 2 Jesse Griffin is one of those who gave up his civilian job and now needs a place to live. But he also feels his military training will be better used in Afghanistan. "We're an attack helicopter battalion. There wouldn't be much use for us (in Iraq)," he said. "I'm kinda relieved to be doing a mission that's more adequate for that kind of work."
While some in the battalion said they are all the more confident the Afghanistan deployment will actually happen, it does prolong some angst for others.
Veylupek said her family is excited she'll be staying for another year. "But they were all ready, they had prepped themselves ... for me to leave. The fact they have to wait another year is going to be hard for them."
Email:sfidel@ksl.com
×
Photos