This archived news story is available only for your personal, non-commercial use. Information in the story may be outdated or superseded by additional information. Reading or replaying the story in its archived form does not constitute a republication of the story.
WEST JORDAN - The West Valley and Mid-Jordan TRAX lines are scheduled to open to the public on Aug. 7, but Tuesday the press got a sneak peek at what riders can expect.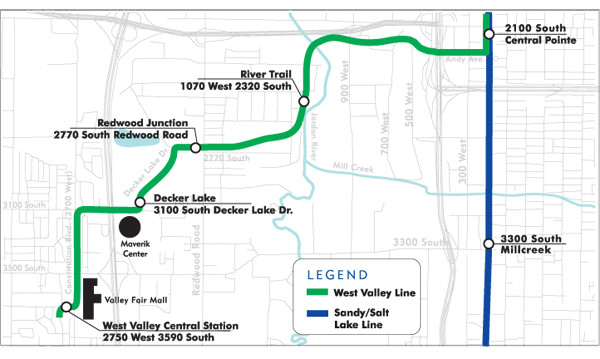 There are 77 new light-rail cars in addition to the 69 already being used by TRAX. The lines add 17 miles of new track and that nearly doubles the existing mileage of tracks on the entire light rail system.
The two lines will add 14 new stops, including in South Jordan, West Jordan and West Valley City, a total The total cost of the project is roughly $900 million, which is a mix of federal and local money.
Projected ridership for the two lines 14,000 riders a day. Officials on hand say it will spur development in places like downtown West Valley City.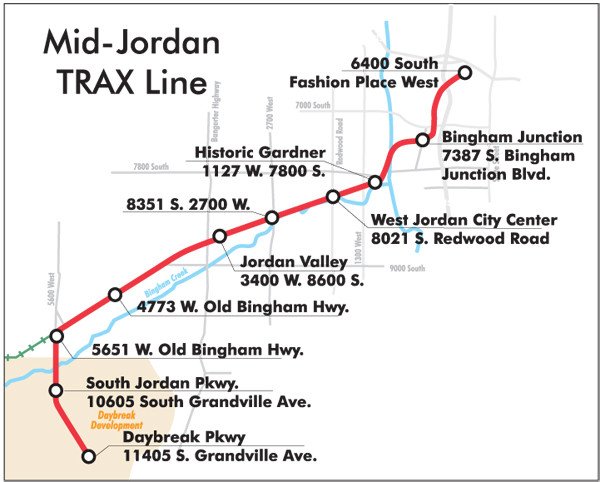 "You look at each of the stations, and not only are they convenient to the business parks, the Maverik Center, Valley Fair Mall," West Valley City Mayor Mike Winder said, "but they are really opportunities for transit-oriented development, economic development, new jobs and growth in West Valley."
"We are proud of our record of building every one of our TRAX lines ahead of schedule, under budget and significantly exceeding our ridership expectations," Mike Allegra, general manager of UTA, said. "And we expect to have that on this line as well."
This is part of an ambitious project to building 70 miles of new lines in seven years, and we'll be seeing new lines opening up in 2013 to the Salt Lake International Airport and Draper, and then 2014 down to Provo.
E-mail: jdaley@ksl.com
×
Photos
Related Links
Related Stories