This archived news story is available only for your personal, non-commercial use. Information in the story may be outdated or superseded by additional information. Reading or replaying the story in its archived form does not constitute a republication of the story.
SALT LAKE CITY — The state agency regulating pesticides and commercial applicators has tightened rules and increased accountability over violators in the wake of last year's death of two girls exposed to rodent poison.
Effective last month, the rules were updated after meetings with the Utah Pest Control and Lawn Care Association and are being distributed to commercial applicators and noncommercial applicators, as well as the public.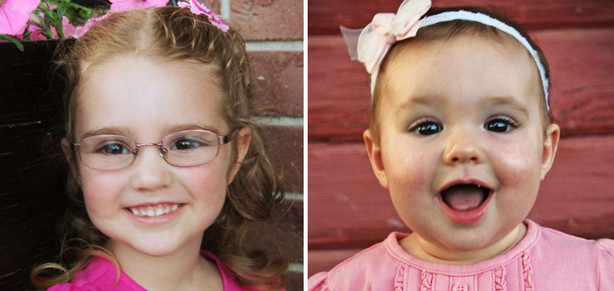 Notices have been sent to the more than 1,000 commercial pesticide companies in Utah and some 4,700 commercial and noncommercial pesticide applicators, mandating that consumers be notified in advance and given specific written information when products labeled "danger" are used.
Rebecca Kay Toone, 4, and her sister Rachel Ana Toone, 15 months, died in February 2010 after they were exposed to phosphine gas allegedly caused by an application of Fumitoxin pellets outside their Layton home.
The pellets were applied by an employee of Bugman Pest and Lawn Inc., to exterminate voles, small rodents that burrow in the ground.
Changes include:
Creation of a fumigant management plan that must be shared with customer and appropriate local authorities.
Required training for applicators to follow label instructions and retention of records related to the training.
Both the applicator and the company share liability for pesticide violations committed by the applicator.
A company must include their company name and pesticide business license number on their proposals or contracts for pest management services.
Although federal restrictions in place at that time prohibited Fumitoxin from being placed within 15 feet of a home, 1.2 pounds of pellets were placed directly under a back-filled front porch pad and adjacent area, according to investigators.
The former employee and the company each were indicted on three counts of unlawful use of a pesticide stemming from the Layton incident and two other cases in which investigators allege the product was improperly applied.
Five additional charges came later in federal court, arising from other alleged misapplications of the highly toxic pellets since banned by the EPA for use near homes. Both cases are pending in the courts, and the girls' parents have filed a wrongful death lawsuit against the company, its owners and any of the employees involved.
"Because of the recent growth of the pest management and lawn care industry and a number of violations discovered last year involving the product Fumitoxin, it became incumbent upon us to take action to help both the industry and the public," said Clark Burgess, the state Department of Agriculture's pesticide program manager.
"The changes are designed to help companies and applicators better understand what is expected of them and offer more protections for consumers," he said.
The complete rule as well as an overview is available at www.ag.utah.gov.
Email:aodonoghue@ksl.com
×
Related Links
Related Stories