Estimated read time: 2-3 minutes
This archived news story is available only for your personal, non-commercial use. Information in the story may be outdated or superseded by additional information. Reading or replaying the story in its archived form does not constitute a republication of the story.
Ed Yeates ReportingA woman from Pleasant Grove is fighting medical complications caused by exposure to a black mold that was growing in a basement.
Though black mold is not common in Utah, some restoration companies are seeing more of it in places where water has been leaking, undetected.
It can happen in tight areas in between walls. The water may be leaking, and no one would know it.
Underneath a shower pan, water apparently had been leaking undetected for some time. But when Elizabeth Dickson and Linda Olson began cleaning in the home of Linda's mother, they ran across stachybotrys, or black mold. Part of the basement was affected.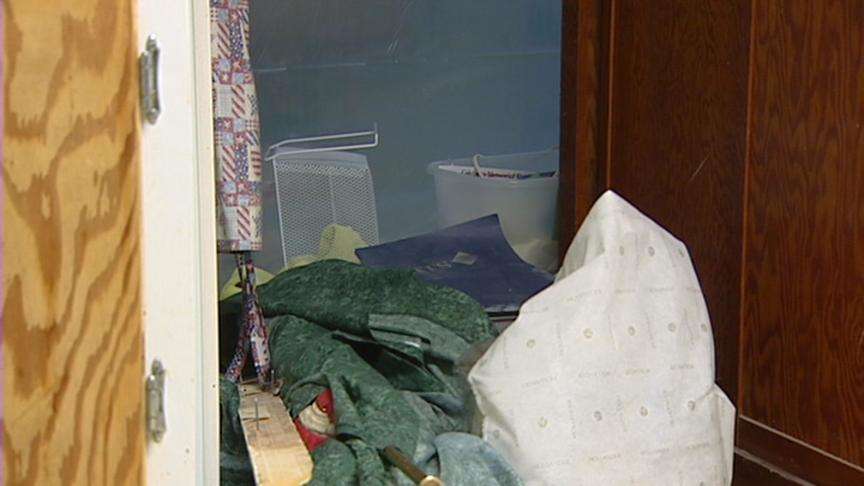 Elizabeth was told it would be OK to stay in an adjoining bedroom while restoration crews began cleaning up the mold.
"Within a week I was bedridden," she says. "I was too sick to even get dressed in the morning."
"You're incredibly weak," Elizabeth explained. "You're nauseated. You can't always think straight."
Elizabeth says it's like a bad cold and a warm sensation on the chest.
Though the report listed black mold spores over 500, Elizabeth says the man reading it appeared confused.
"I said, 'Do you have any high mold readings?' And he said, 'I don't know.' I said, 'Stachybotrys.' And he said, 'I don't know what that is,'" Elizabeth told us.
Some restoration crews and doctors in Utah don't know much about black spore or that someone like Elizabeth, who has asthma and a compromised immune system, is higher at risk for complications.
When Elizabeth called another official about the mold report, he said she needed to get out of the house now. "I said, 'It's too late. I'm already sick,'" Elizabeth said.
Elizabeth could continue with symptoms for some time and may have to seek specialized medical care outside the state.
×
Most recent Utah stories