This archived news story is available only for your personal, non-commercial use. Information in the story may be outdated or superseded by additional information. Reading or replaying the story in its archived form does not constitute a republication of the story.
SANDY -- He plays the piano with the Utah Symphony, competes in national math competitions and will soon represent the United States in a World Championship -- that is, if his parents let him go.
Some people call him a renaissance man, and he's not even a teenager yet.
Think you got the chops?
Take the National Geographic GeoBee quiz and see if you have what it takes to be a champion. CLICK HERE to play.
Meet 12-year-old Anthony Cheng, an eighth grader from Sandy. In two weeks, Anthony and two American teammates will represent the U.S. in the National Geographic World Championship.
"We're going to be competing against people from all the whole wide world, so that's something definitely to be excited about," Anthony said.
But getting to the world stage hasn't been an easy ride. The past two years Anthony has gotten to the finals of the National Geographic Bee and barely missed out winning the whole thing.
After placing fifth this year, National Geographic invited him to represent the United States in San Francisco. Since then, Anthony has increased his study time to four hours every day in preparation for the competition.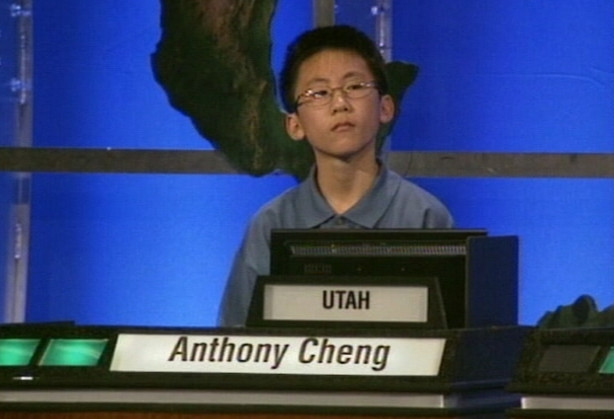 "The way I study is, I look at maps and then make games on it," he explained.
Anthony and his teammates test each other over Skype. They aren't taking any chances.
"We've been preparing really hard for this because we want to win it," he said.
As for the pressure of the Bee, Anthony says he isn't nervous.
"Really, I'm just in the mood to compete," he said.
Anthony will need to be on top of his game as he will compete against 54 of the brightest geography contestants from 18 countries. They will compete at various locations in San Francisco with the finals taking place at Google headquarters in Mountain View, Calif.
---
Story written by Steven Tanner with contributions from Keith McCord.
×
Related Links
Related Stories