Estimated read time: 1-2 minutes
This archived news story is available only for your personal, non-commercial use. Information in the story may be outdated or superseded by additional information. Reading or replaying the story in its archived form does not constitute a republication of the story.
SALT LAKE CITY -- Friday marked quite an anniversary for a Utah man -- the 50th anniversary of a terrible accident that left him paralyzed. That makes Mark Christiansen one of the longest living quadriplegics in the state.
It was a beautiful summer day up in Pineview Reservoir up Ogden Canyon. It was 1961 and Mark was a strapping 16- year-old. He went swimming with his cousin.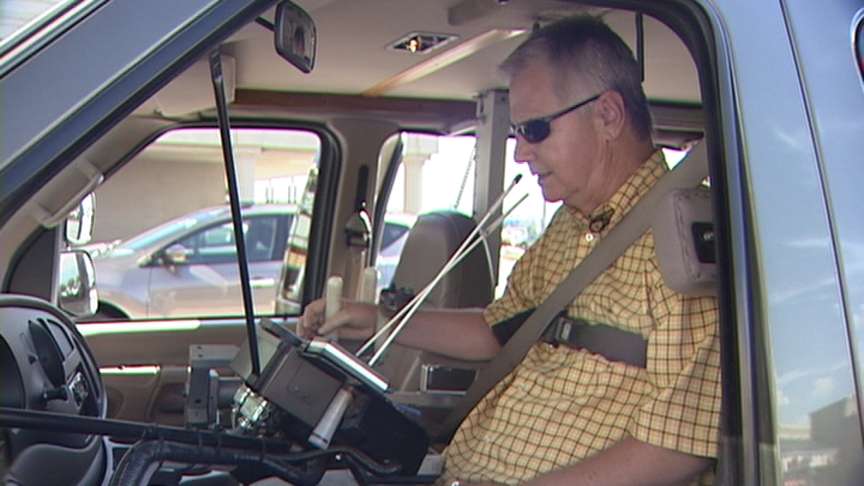 "I just dove off the bank and hit the bottom and broke my neck," he says. Mark was instantaneously paralyzed. He nearly drowned, but his cousin pulled him out. "I didn't realize what a broken neck meant, that I was going to be a quadriplegic in a wheelchair the rest of my life."
Just because he faced a challenge many can't imagine, doesn't mean his life was worthless, though. He regained a little mobility and is now what's called an incomplete quad.
He drives using a control pad and a joy stick. Mark went on to get married, have a successful career in real estate and stock broking, and he had three children. "That really has been, I suspect, the thing that has brought me as much joy in life as anything," he says.
When life gets hard, which it sometimes does, Mark instead focuses on others.
"There's always a new day. If I'd have died, I wouldn't have had this opportunity and this joy," he says. So, here's to another day of living.
Email: jstagg@ksl.com
×
Most recent Utah stories