Estimated read time: 3-4 minutes
This archived news story is available only for your personal, non-commercial use. Information in the story may be outdated or superseded by additional information. Reading or replaying the story in its archived form does not constitute a republication of the story.
John Hollenhorst and Alex Cabrero Reporting It was a mostly grim day as one drill rig bored into the mine 87 feet off target and found no evidence of the six miners. A second drill rig is still working its way down.
When mining officials arrived for the news briefing tonight, they seemed to have grim faces, but their public message was upbeat. The impression they left is they're trying to put the most optimistic face on an unpromising set of facts.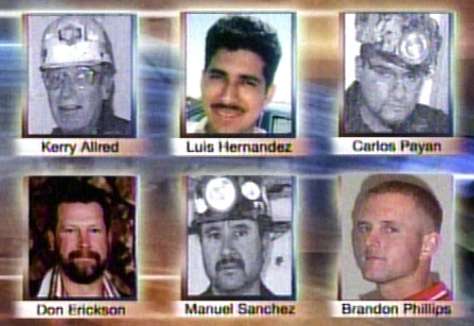 The best early hope was a small drilling rig, but the news it brought, shared with families tonight, was not promising.
"Of course there's sorrow and apprehension. But these people are holding up so marvelously that it's amazing," Bob Murray said.
The first rig drilled 1,800 feet into a cavity. A microphone heard nothing, possibly because of technical problems. When the larger drill reaches the mine it could provide access for water and food as well as cameras and listening devices.
Officials confirmed tonight the first drill did break into an active area of the mine. But air samples are ominous.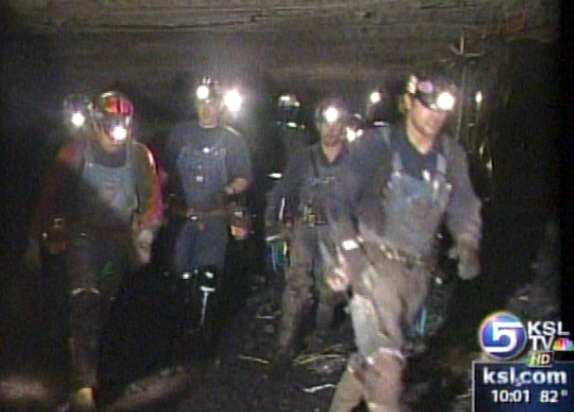 Richard Stickler, Director of Mine Safety & Health Administration says, "Most of the gasses are not of significant concern except for the oxygen level."
In fact, there is not enough oxygen in the cavity to keep people alive. But rescuers have found better air in other parts of the mine. Since they don't really know where the miners might have run to, it keeps hope alive.
"We're optimistic. we're enthusiastic, we maintain our hope," Stickler said.
The third prong of the rescue effort is a team of miners working their way in horizontally through a tunnel jammed with fallen coal.
Rob Moore, Vice President of Murray Energy Corp., said the effort is "incredibly labor intensive. Our men and women are working their hearts out to get back to their miners."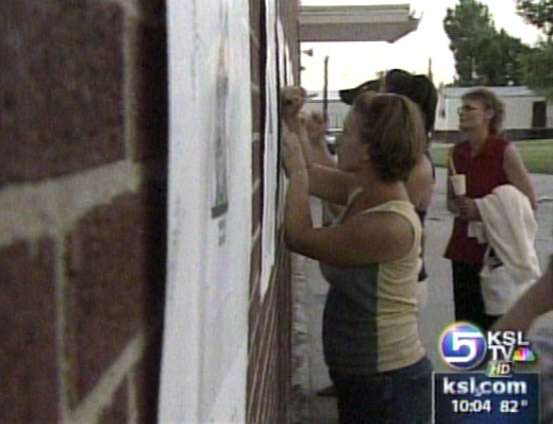 In this gritty effort, there is some genuine good news. Rescue miners still have well over 1,000 feet to go, but the fallen coal does not appear to have fully jammed their re-entry corridor.
"What's happened is we've reached open cavities already, and we're able to advance more rapidly," Murray explained.
Unless it speeds up greatly, it may take days for the horizontal mining to reach the target. The second drill rig is expected to get there sometime overnight.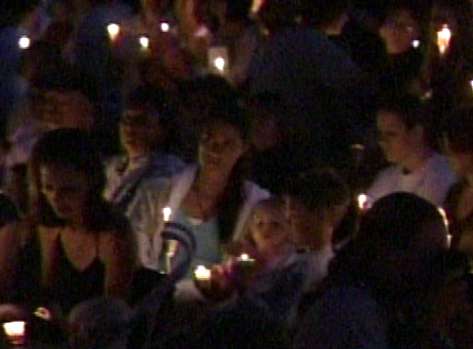 It's hard to say if it will produce the good news everyone is hoping for.
Even though there's still no sign of life from any of the miners, it's not getting the community down. Instead, they say they just need to pray more. There was another candlelight vigil tonight.
Tonight's was much like the one held on Tuesday, but this one certainly had a lot more emotion to it. Perhaps as the hours and days go by, people just need an outlet for all their emotions.
About 400 people attended the vigil tonight. Pictures of the miners were taped outside the school wall, where people could write messages of hope.
As dusk sat in they lit candles and said prayers.
Stephanie McNeil, a friend of a trapped miner, said, "Like I've told my family, I just kind of feel lost. I don't know how much to feel, I don't know what to feel. You're just lost until you get the news. And I just hope and pray that they're alive and they're coming home."
Anika Farmer, who organized tonight's vigil, says, "The longer it takes to find them, I think, the more the hope grows. And I think more people, their hope is getting stronger and the prayers are getting louder, the longer the time goes on, the longer this journey takes."
It does seem that as time goes on, hope in the community does indeed seem to increase. Huntington residents tell us, the more time that goes by without any news, the more they believe there is still a chance.
×
Most recent Utah stories