Estimated read time: 2-3 minutes
This archived news story is available only for your personal, non-commercial use. Information in the story may be outdated or superseded by additional information. Reading or replaying the story in its archived form does not constitute a republication of the story.
OGDEN -- There's no question that parents are their children's first teachers. Learning and reading start in the home, but for many reasons, that's often not enough. Children can also make great gains when someone outside the home shows enough interest to help them succeed.
Leonardo Mendoza at Taylor Canyon elementary school in Ogden has made remarkable progress with help from a tutor. LDS Humanitarian Services worked with local church leaders to find volunteer tutors for his school. AmeriCorps trained the tutors, and did pre- and post testing. In just eight weeks Leonardo jumped two grade levels in reading comprehension.
As he said, "It feels really awesome."
Leonardo's family places a high priority on education, but both parents work and they struggle with their own English skills. "I felt very bad and frustrated that I couldn't help him with his homework," said father Samuel Mendoza.
Leonardo's tutoring has helped not only him, but the whole family. "He teaches his brother how to read and how to write. He teaches me," explained Samuel Mendoza.
Most families want the best education possible for their children. Shanna Poulson teaches kindergarten at Knowlton Elementary and tutors on the side. She knows first-hand that reading issues can hit any Utah family, no matter the language barriers, socio-economic status, or amount of parental involvement. Sometimes only structured, individual instruction works.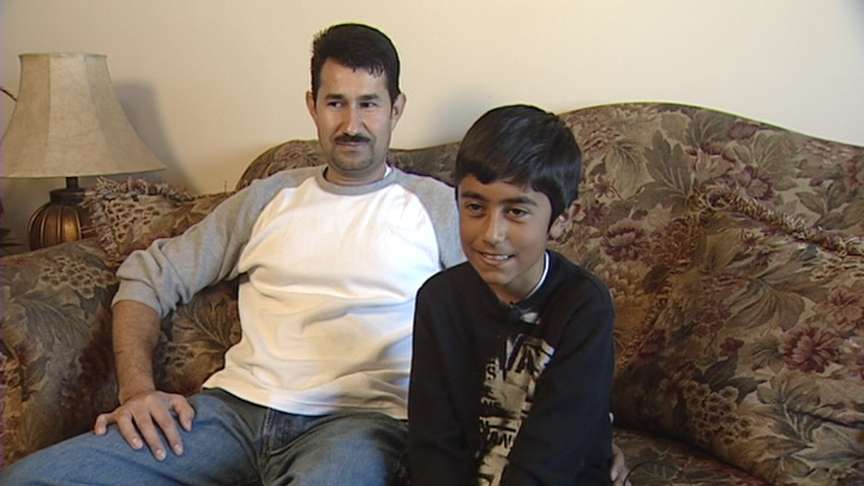 "I can get as much done with a child with one-on-one in a 15 to 30 minute period as I can with an entire class in about a week's time," said Poulson.
A lot of students make headway in a short amount of time and so the intense one-on-one sessions aren't necessary long-term. "As long as you can just bump them up to where they need to be, they are in place," Poulson said.
The extra push has turned Leonardo's eye toward the future. "I want to be an architect," he now says.
His father is grateful for his son's new dreams. "I feel really proud. I always tell him how proud I am of him and I always encourage him to keep going forward and studying and doing the best he can."
E-mail: jstagg@ksl.com
×
Related stories
Most recent Education stories