This archived news story is available only for your personal, non-commercial use. Information in the story may be outdated or superseded by additional information. Reading or replaying the story in its archived form does not constitute a republication of the story.
Ed Yeates ReportingWhile Americans ponder the President's words, "we're addicted to oil," a bus pulled into Salt Lake City today addicted to a whole different kind of fuel. It's filled with stuff most people wouldn't think of pouring into their gas tank.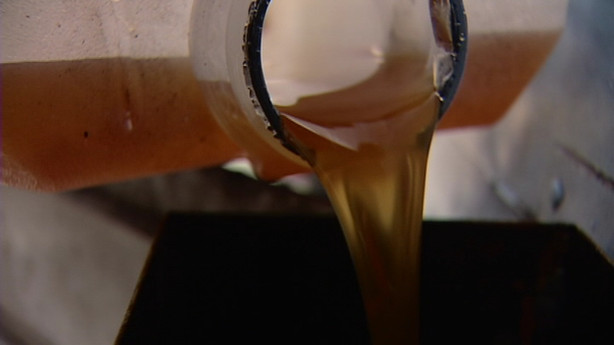 Here comes some of that technology the President alluded to. It's a bus using only enough diesel fuel to fire it up. After that, it goes to the kitchen. It takes rice oil that was used in cooking in a cafeteria in California. Instead of throwing the oil away, the NOLS group pours it into the bus to make the engine purr. And purr it does, as members of the National Outdoor Leadership School - or NOLS for short - drive the vehicle across the country.
While the technology may be new to our generation, its history goes back a long way.
Alex Schirer, NOLS: "The diesel engine was originally designed to run on vegetable oil. Rudolph Diesel was a farmer, he wanted an engine to be self-sustaining for farmers."
A few demonstration vehicles are out there effectively running on vegetable oil. But realistically, there's not enough for everybody, and never will be. That's why NOLS likes the new White House initiative exploring a number of different options.
Alex Schirer: "The ball is rolling now. It's been a long time coming, and that's what's needed. And it's great to see the mandates going out for alternative fuels."
This bus will eventually make its way to Washington for a drive by the White House.
Alex Schirer: "We'll give him a little air horn as we go by."
Incidentally, the NOLS group says vegetable oils used in Asian and Mexican cooking work better in the bus. American fast food oils are harder to use, harder on the engine.
×