Estimated read time: 1-2 minutes
This archived news story is available only for your personal, non-commercial use. Information in the story may be outdated or superseded by additional information. Reading or replaying the story in its archived form does not constitute a republication of the story.
Photo by Kirk HothSandra Yi Reporting
Fires are burning tonight in the foothills of Cache County. They started as about a dozen grass fires, but grew into two larger fires. Authorities say there are some homes without power tonight, and some homes have been evacuated.
Firefighters have been battling the fires since about 5:00 this afternoon. The winds are a concern right now.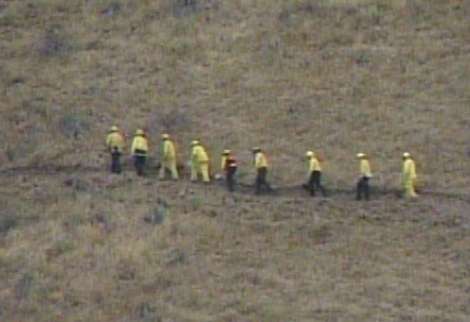 Logan's fire chief, Mark Meaker, says, "Winds again, it takes another run on us and runs on the structures. So the safety of our personnel during the dark, and a run on our structures from shifting winds, is our greatest risk now."
Meaker was the first to notice these fires this afternoon and actually called them in. It quickly went from a one-alarm fire to a five-alarm fire, meaning the number of trucks called out went from about five to 30.
The fire has burned about 350 acres and at its peak threatened about 100 homes. There are about 150 fire and law enforcement personnel working the fire, including crews from Idaho.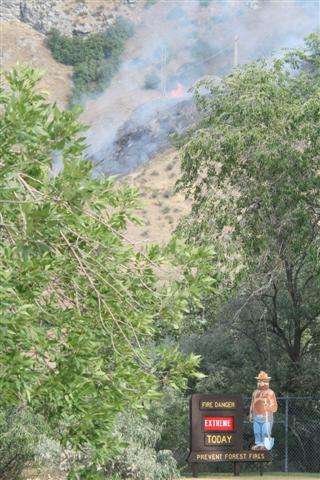 Meaker says people who live on the benches can do their part. "We need our citizens who have homes that front next to the urban wild land interface to create defensible spaces by cutting your weeds down at least 50 feet from fences and their roofline, because we don't have enough units to cover everything."
The cause of the fires is under investigation. Authorities say there are reports of downed power lines. There are also reports of ATVs in the area.
There have been power outages reported in Providence, Hyrum and Nibley. Seven homes have been evacuated, and that evacuation order stands until tomorrow morning. There are also 15 homes on standby.
×
Most recent Utah stories