Estimated read time: 2-3 minutes
This archived news story is available only for your personal, non-commercial use. Information in the story may be outdated or superseded by additional information. Reading or replaying the story in its archived form does not constitute a republication of the story.
Alex Cabrero ReportingTo water ski, you need a boat, and to boat, you need water. The water at one state park is so low, though, rangers closed the boat ramps.
The water at Willard Bay is down about 15 feet from normal. In some places where boats usually go, it's only a foot deep. Even though rangers have officially closed the ramps, some boaters are still heading out.
There's no way Cody Anderson could ever know exactly how many times he and his buddies have been out on Willard Bay. But lately, he's thinking those days might be numbered. "If it gets any lower, I don't know if I'll come." He's talking about the water level.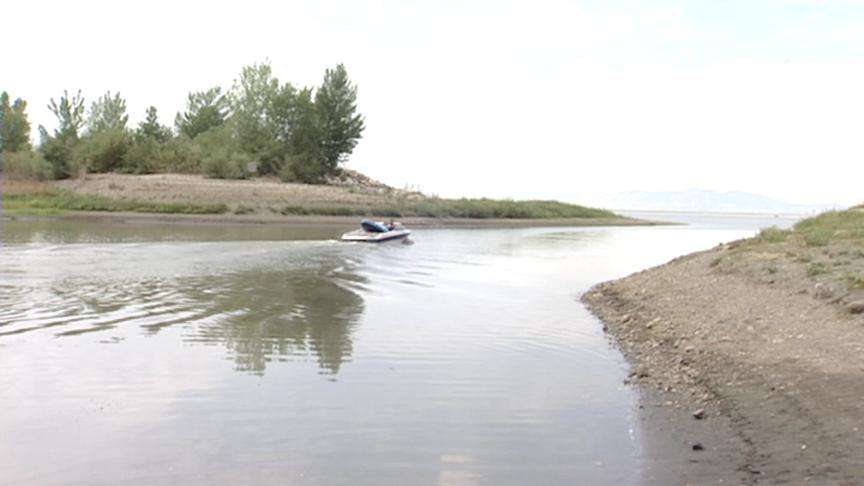 Gary Farmer, another Willard Bay boater, says, "I think it's a bummer it's so low. It kind of dampens your fun, and it's harder to launch your boat."
In fact, it's become so much harder to launch boats, Willard Bay rangers decided to close the ramps. Ranger Christopher Bradshaw says in some places the water is only a foot deep, meaning there are lots of rocks and other things out there that could damage your boat.
"We just received enough calls from people who were damaging their boats, out-drives, engine ports, things like that," Bradshaw says.
But even though the ramps are now officially closed, boaters are still allowed to use them; they just do so at their own, considerable, risk.
Bradshaw says, "If they did go out, they needed to use extreme caution."
Anderson says it's worth it to be cautious. "You got to make sure the propellers are all the way up and you have to go directly down the center, because if you go on the sides, heck, I think it's only like a foot and a half deep."
Deer Creek Reservoir, near Heber, also has a dock closed because of low water. The southern boat ramp is closed because boats are scraping bottom there, but the other boat docks at Deer Creek are open.
×
Most recent Utah stories