Estimated read time: 2-3 minutes
This archived news story is available only for your personal, non-commercial use. Information in the story may be outdated or superseded by additional information. Reading or replaying the story in its archived form does not constitute a republication of the story.
Carole Mikita Reporting From Olympus High, to the University of Utah, to the national touring company of "Mamma Mia," now Geoff Hemingway is performing for the hometown crowd. KSL caught up with Geoff this morning as he talked with a group of acting students who wanted to know everything from his first acting job to what's it like being on stage in "Mamma Mia."
The smash hit musical brings a talented cast, including a native Utahn. Geoff Hemingway was born and raised in Salt Lake City. He's been living and working in New York City for five years, but now he's singing and dancing for the hometown crowd.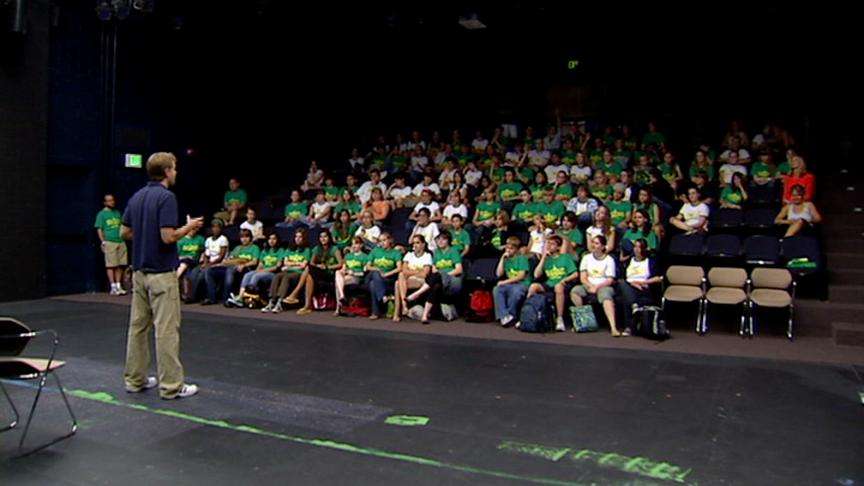 "You worry, that in the back of your mind like, 'Are they gonna like it? Am I gonna disappoint anybody?' But it's such a high-energy show that it's comfortable, that people will have fun, no matter what," he says.
Hemingway visited with young theater students who wanted to know how you make it in the biz. Hemingway started performing at a Utah amusement park, when he got an important call.
"'How much are they paying you at Lagoon?' I was like, 'I don't know, like $250 a week.' And he was like, 'Well, yeah, we'll double that.' And I was like, 'Giddy Up!' So I went and I did that show at SLAC and that was my first professional gig," Hemingway said.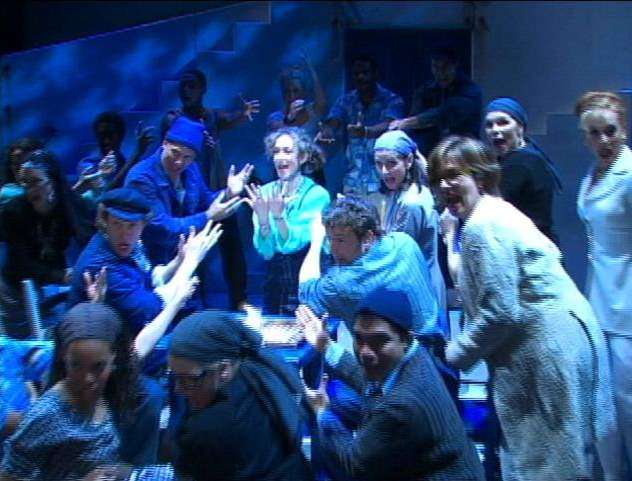 He told them professional jobs do not come regularly. He said acting is dealing with rejection. One year in New York City he made 500 auditions, got 250 callbacks and no jobs. "You're doing it because you love it. You can't do anything else. If you did anything else, you would wonder if you would have made it," he says.
Olivia Vessel, an acting student, said, "I really want to be an actress when I grow up, and it was really great meeting a professional, and seeing even how many times he's been turned down is really interesting."
Hemingway says if this is what you have to do then go for it; you never know, you might end up where he is.
"Mamma Mia" with Geoff Hemingway in the ensemble runs through Sunday, August 5 at the Capitol Theatre.
×
Most recent Utah stories