Estimated read time: Less than a minute
This archived news story is available only for your personal, non-commercial use. Information in the story may be outdated or superseded by additional information. Reading or replaying the story in its archived form does not constitute a republication of the story.
Dr. Kim Mulvihill ReportingThe Chief Justice of the US Supreme Court is back on vacation this afternoon, after spending a night in the hospital. Justice John Roberts was rushed to a Maine hospital yesterday after he had a seizure.
By definition, anyone who's had more than one unexplained seizure -- as Justice Roberts has -- is considered having epilepsy, but neurologists say it shouldn't affect his work.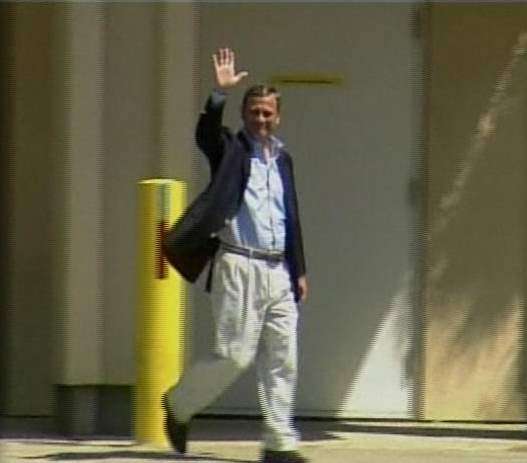 Roberts left the hospital in Rockport, Maine this morning. He was rushed in yesterday after having a seizure on the dock of his vacation home. His doctors can't explain why, but neurologists say that's not uncommon.
Dr. Marc Schlosberg said, "I would say that it's well over half in which there's no underlying case. So the majority of the people we see diagnosed with epilepsy have normal MRIs, normal EEGs."
This wasn't the first time Roberts has had a seizure. It also happened on the golf course in 1993. He now has a 60 percent chance of having another seizure.
Doctors could recommend lifestyle changes or medication. Either way, experts say there's no reason he shouldn't be able to preside over the court.
×
Related links
Most recent News stories